HDtracks Announces 24bit/192kHz Downloads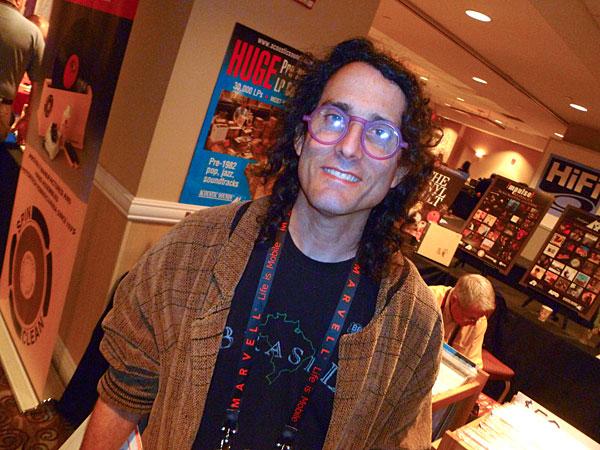 David Chesky pulled me aside in the Venetian to mention that HDtracks is now offering 24bit/192kHz downloads. The first titles are from Chesky Records and include
reVisions: Songs of Stevie Wonder
by Jen Chapin and
The Jazz Side Of The Moon
with Seamus Blake, Ari Hoenig, Mike Moreno, and Sam Yahel.
Introductory pricing for these downloads is $26.98.
For those who are curious, David also noted that the awesome glasses he's wearing in the photo are made of a rubbery plastic, which he says he chose because his kids can't break them.