Graham Nash Visits Mofi in the Venetian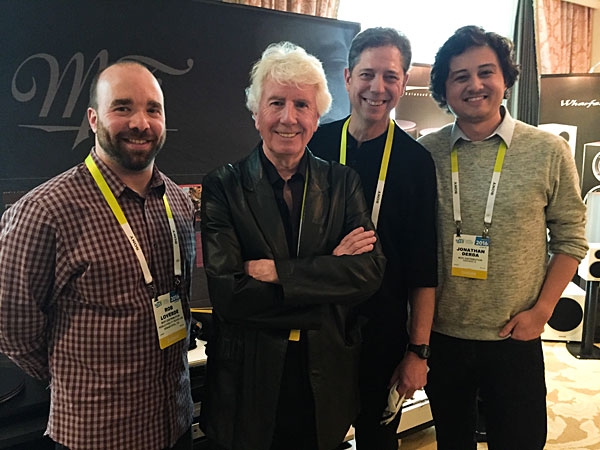 Though not a listening stop, we had to say hello to the guys from Mobile Fidelity including (L-R in the photo above) Rob Loverde, Shawn Britton and Jonathan Derda. Turns out Shawn has mastered some of Graham's work, so they immediately set to talking about the new album and the possibility of MoFi getting their hands on it.
Afterwards, Nash dived into the bins and picked up several albums, primarily early Bob Dylan remasters. I asked him if he still had a turntable setup and he responded "not right now, but I'm in a new apartment and plan to get one."