Going to Germany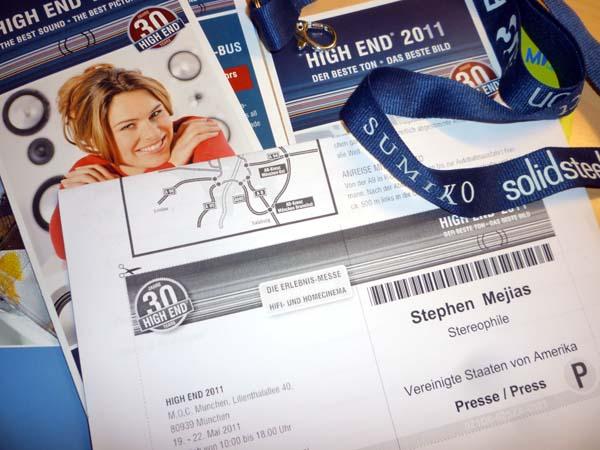 This morning I received my press badge for High End 2011. The show takes place at the M.O.C. Events Center (Lilienthalallee 40) in Munich, Germany; it opens on Thursday, May 19 and closes on Sunday, May 22.
I was going to write that I don't know what to expect, but then I thought about it and I realized that I have some ideas: Long days, hard work, lots of hi-fi, potential communication problems, beautiful people, beautiful music, beautiful beer. And that, actually, sounds a lot like home.
The 2011 High End Show in Munich, Germany, will be the first hi-fi show I've attended outside the US, and will mark my first trip to Europe since studying abroad at Wroxton College in Oxfordshire, England, in 1998. While I dread—seriously dread—going to Las Vegas for the annual Consumer Electronics Show, I'm really looking forward to Munich. I've never been to Germany.
For more information on High End 2011, visit the website.