Fan-Ya Lin Wows Showgoers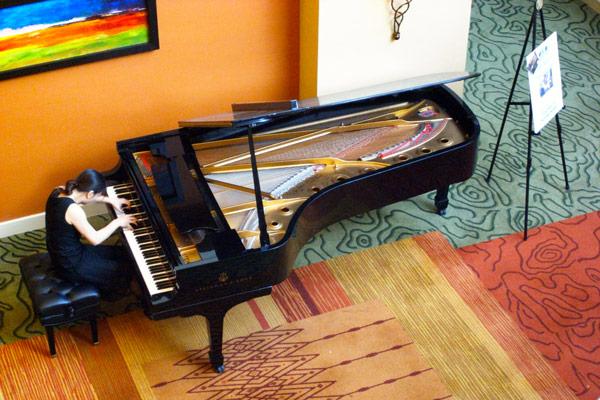 I emerged from the elevator, to be greeted by the sound of a late Beethoven piano sonata being played with power and precision by a slightly built young lady. The artist, 22 year-old Fan-Ya Lin, was the winner of the 2010 Music Teachers National Association Steinway Young Artists National Piano Competition, and other awards. She studied at Weber State University where she was spotted by Kimber Kable prez Ray Kimber. Ray, who has always sponsored live music performances at RMAF, arranged for Ms. Lin to give recitals during the days at the show, with a big concert Saturday night. Fan-Ya Lin has a new SACD out on Ray Kimber's Isomike label:
Emerging
, featuring performances of Beethoven's "Appassionata" sonata, Bach's Toccata in c, and works by Chopin and Lowell Liebermann.
My thanks to Ms. Lin and Ray for reminding me how much further audio reproduction has to go before it could be mistaken for the real thing.