Dynaudio's Wireless Speakers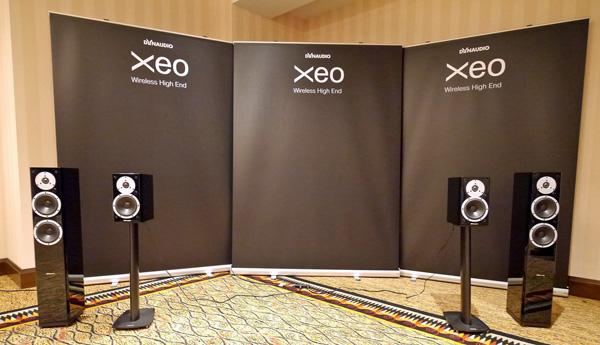 I think after every audio show I've attended there was some product that I realized too late I should have checked out—typically, when somebody later said to me "Did you hear the XXXX speakers? I thought they were great!"
After CES 2012, there was one product—actually, a line of products—that I had fully intended to seek out, but somehow this intention did not translate into action. It was on the plane returning home that I realized that I missed seeing the new wireless speakers from Dynaudio. I made a note to myself to make sure that one of the first rooms I'll visit at SSI 2012 would be Dynaudio's.
And I followed up on my intention, but the fates seemed to be conspiring against me and Dynaudio's wireless speakers getting together. When I went to the room, a few minutes before the show's opening, Dynaudio's Mike Manousselis wasn't there yet, and the two reps for T+A, the room's other inhabitant, could not play the speakers because Mike had the remote that would allow the speakers to work. I went back the next day, but Mike had just stepped out. However, they did manage to make the speakers work, and they sounded generally fine. The small Xeo 3 ($2300/pair, including transmitter) was clearly struggling to make itself heard in the large demo room; the larger floor-standing Xeo 5 fared much better. I look forward to hearing these speakers under more favorable conditions.