Dynaudio + T+A = Power, Speed, & Grace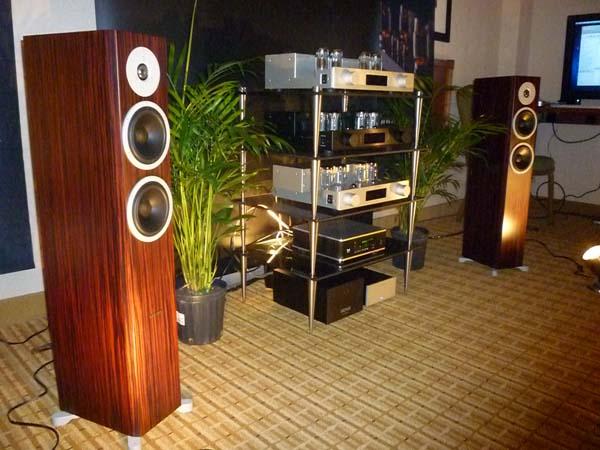 The combination of Octave Audio V 40 SE integrated amplifier ($5300) and Dynaudio Excite X34 compact floorstander ($3400/pair) produced some of the fastest, most agile, and muscular sounds I heard at RMAF.
Perhaps it had something to do with the Octave Black Box capacitance upgrade ($1200), said to optimize the relationship between amplifier and partnering speaker. For sure, it had something to do with the Straightwire cabling and the T+A DAC 8 ($3250). Most likely, it also had something to do with the music, which was expertly selected by Dynaudio's Mike Manousselis.
In any case, listening to rock, electronic, and pop music, I noted great transient snap and articulation. I could appreciate attacks and much as decays, and the system's highs were as clean as its lows were punchy. This was a really rocking sound that was not at all fatiguing.