Don't Play It Again, Sam!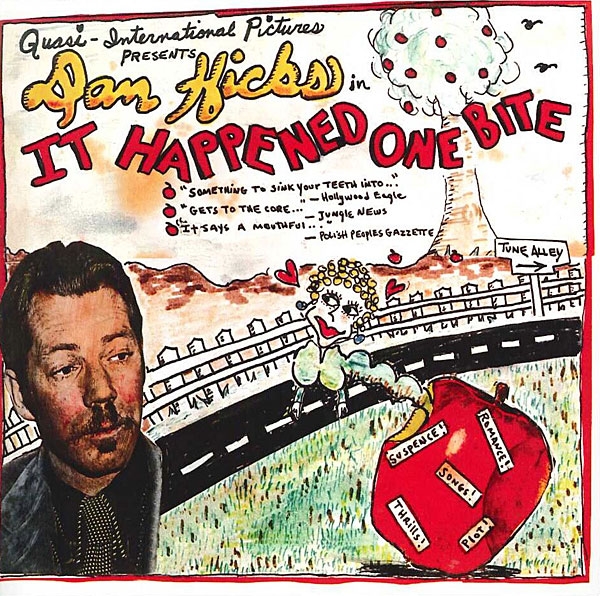 What do Prince, David Bowie, Merle Haggard, Gato Barbieri, Phife Dawg, Frank Sinatra Jr., Keith Emerson (Emerson Lake & Palmer), Dan Hicks (Dan Hicks and His Hot Licks), Maurice White (Earth, Wind & Fire), Paul Kantner and Signe Toly Anderson (Jefferson Airplane), Glenn Frey (Eagles), Dale Griffin (Mott the Hoople), pianist Paul Bley, bassist Rob Wasserman, sopranos Susan Chilcott, Phyllis Curtin, and Denise Duval, countertenor Brian Asawa, composers Steven Edward Stucky and Sir Peter Maxwell Davies, and conductors Pierre Boulez, Nikolaus Harnoncourt, Gilbert Kaplan, Gregg Smith, and Royston Nash have in common? Besides the fact that all were musicians who made multiple recordings and who died in 2016, their recorded legacies rarely, if ever, get airplay at dealerships or audio shows.
Take, for example, Prince. While many in our industry mourned online his passing last April, virtually no one played his music at T.H.E. Show Newport Beach in June. These artists don't fall within the small subset of "audiophile-approved musicians" whose work receives regular play in our circles. Either their music is too complex, their recordings are not top quality, or their genres are too outside the audiophile norm of the past few decades. Sometimes an audio-show attendee will bring along one of their recordings, or one of the few out-of-the-box renegades of the US audio industry will play their music—eg, Jeffrey Catalano of High Water Sound, Peter McGrath of Wilson Audio, Sean Casey of Zu Audio, Philip O'Hanlon of On a Higher Note, John DeVore of DeVore Fidelity, David Carr of the Sound Organisation, John Quick of dCS, and Garth Leerer of Musical Surroundings. Otherwise, for all intents and purposes, in our encapsulated audiophile world these artists are MIA.
The whys are many. Most commonly voiced is this rationale: "Audiophiles want to hear music they know so they have some standard of comparison." While there is certainly truth in this statement—we who review equipment all have favorite tracks that we use over and over to evaluate sound quality—it presupposes that people who shop for equipment are far more interested in sound quality than in musical discovery and revelation.
The sad fact is, a helluva lot of people in the audio business are so busy trying to make a living that they don't have time to explore new music. Rather than read reviews, attend live concerts, or surf websites, they confine their explorations of music to checking out what's playing in other rooms at audio shows. If they hear something they like, they buy the recording or grab a copy of the file.
Thus do tracks and collections make the rounds. How else to explain a truly bizarre experience at the 2016 High End show in Munich, where, after Xuanqian Wang, of Auralic, had played Hugh Masekela's "Stimela (The Dowry Song)," audio journalists heard the same recording coming from the room next door? Yes, the song is musically involving, and contains some delicious vocal sound effects (and whistling). It may also make some people feel good because it addresses racism and colonialism in a musically palatable manner. But why has it become the default Masekela track of choice among people who, I venture to guess, have never listened to an entire Hugh Masekela album in their lives?
Another reality is that, at many shows, representatives of some vinyl-reissue labels go from room to room, dispensing promos to exhibitors. Because LPs are bulky to transport and can get beaten up at shows, exhibitors glom on to these albums like dogs on bones. Hence T.H.E. Show Newport Beach 2015 became the Dean Martin show; before that it was the Ray Charles and Betty Carter show; and, in perpetuity, the Ella and Louis show.
I've grown weary of discovering that, in response to my requests for recordings of full-range orchestral works that will test a system for all its worth, the only classical albums and files in the room are: Diabolus in Musica, violinist Salvatore Accardo's collection of music by Paganini; Fritz Reiner and the Chicago Symphony's RCA Living Stereo recordings of Richard Strauss and Mussorgsky; Reference Recordings' Exotic Dances from the Opera, Bolero!, and Mephisto & Co. (all with Eiji Oue and the Minnesota Orchestra); Anne-Sophie Mutter's Carmen-Fantasie (with James Levine and the Vienna Philharmonic); and that perfect summertime track, "O Helga Natt" (O Holy Night), from Proprius Records' Cantate Domino.
Nor am I alone in my ennui. Peachtree Audio's David Solomon recently posted this on Facebook: "To my audiophile friends . . . What are the perfectly fine songs you can no longer listen to because they have been played to death at audio shows? I'll start you off. Keith don't go [Nils Lofgren]. 'Please, Keith, don't go away mad, just go away!' . . ."
You should have seen the flood of responses, filled with names of overplayed artists: for starters, Diana Krall, the Eagles, Rebecca Pidgeon, Harry Belafonte (at Carnegie Hall), and Chris Jones ("No Sanctuary Here"). Such unanimity makes clear that younger people flock to headphone exhibits rather than to rooms with speakers as much for musical considerations as for those of economics and space. They're drawn to exhibitors whose passion for musical revelation promises new discoveries rather than the same old same old.
Industry folks, it's time to freshen up. You don't have to abandon Bach, Brahms, and Beethoven, the jazz greats of the 1950s and '60s, or classic rock. Nor must you embrace hip-hop or pop schlock. Take a look at Stereophile's monthly record reviews, including "Recording of the Month," and our annual "Records to Die For" feature. At Stereophile.com, check out Fred Kaplan's jazz reviews and my classical reviews. With so many great recordings available, it's high time to find your passion anew, and to explore more of the great music that's just waiting to be discovered and shared.—Jason Victor Serinus