A Devastating Tchaikovsky Sixth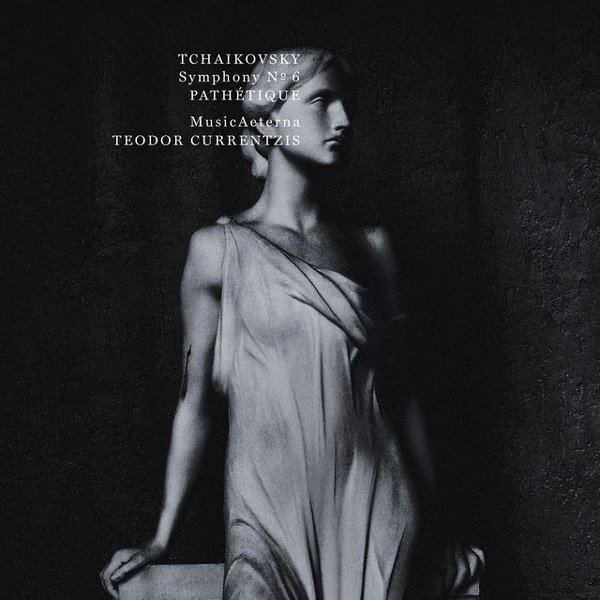 Back in October 2016, I was called to the table by Kal Rubinson when I heaped copious praise on Ivan Fischer's
Channel Classics SACD
of Tchaikovsky's Symphony No.6 in b, Op.74, "Pathétique." Now, after hearing Teodor Currentzis'
devastating account
for Sony of the Pathétique with Russia's MusicAeterna Orchestra, I understand the folly of my ways. Fischer's Budapest Festival Orchestra may play beautifully—the strings are especially lovely—but it is Currentzis who ensures that we understand how Tchaikovsky's struggle with his outsider status as a homosexual tore him apart, and may have driven him to take his own life at the age of 53.
Currentzis extends his thanks, in what have to be the most erudite and poetically philosophical agony/ecstasy conductor liner notes I have ever encountered, to Peter Qvortrup and Audio Note UK Ltd. I don't know any details, but it's possible Audio Note had something to do with the huge amount of air that surrounds the remarkably three-dimensional, studio-recorded orchestra, as well as the notably strong bass foundation that underscores Currentzis' understanding of Tchaikovsky's intent. You can hear every musical gesture and, when the going gets especially intense, some of the conductor's breathing.
But that is not what you will focus on. Rather, attention is immediately drawn to Currentzis' willingness to dwell in darkness. The surges of feeling in the first movement are breathtaking, the big romantic theme so deeply felt. After so many wonderful sweeps, Currentzis drives the abyss of silence directly into the heart when suddenly, after a pause, his orchestra explodes. If this is not a sonic depiction of doom, couched in the language of the Russian romantics rather than the atonalism that Alban Berg began to compose two decades later, I don't know what is.
When that great romantic theme returns, its troubled undercurrents almost threaten to overwhelm it. Dynamic shifts are huge, from barely a whisper to sounds almost too loud to bear in the 24/96 version I auditioned. It feels as though fate is mercilessly trampling hope into the ground. Currentzis may take over a minute longer to get through this almost 20-minute movement than does Fischer, but you'll never feel as though he's dwelling longer than necessary. Rather, without departing from classical norms, he does what is necessary to ensure that the pain that Tchaikovsky imbedded in every note reaches us without censorship.
The ironic second movement waltz remains, in this version, as lovely as ever, but what feels like an ominous drum beat beneath it declares it a waltz that Tchaikovsky will never fully enjoy. It also paves the way for a whirlwind third movement calculated to rip up apart. Presaging the dread that permeate Mahler's military marches by strongly emphasizing low lines, Currentzis creates a positively furious display in which his baton seems to have transformed into a whip. Over a minute shorter than Fischer's, it's an unbelievably exciting explosion of energy crafted to convey that Tchaikovsky felt he had no choice but to march to a drumbeat not of his own making.
Under Currentzis' grip, the fourth movement affords us no opportunity to pick up the pieces. Instead, MusicaAeterna creates an all-enveloping, all-consuming universe of devastation where things have so broken apart that all we can do is weep at the loss. Torrents of emotion, buzzing dread, incredible surges of passion and feeling, all couched in musical language of rare harmonic beauty, pour forth for just over 10 minutes. And then it ends. It just ends.