Dealer Event in Spokane, Tuesday October 27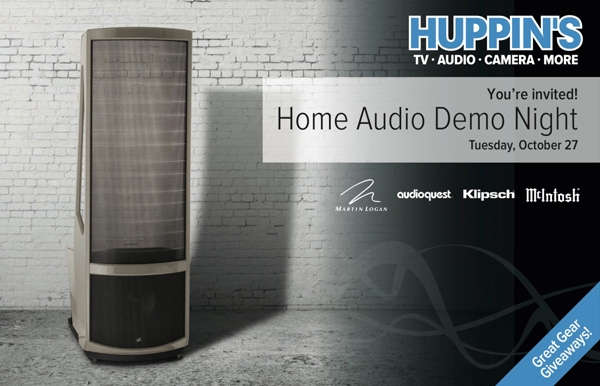 Tuesday, October 27, 6–9pm:
Huppin's
(8016 North Division, Spokane) will host an evening of music, hi-fi, and technology. Manufacturer representatives from AudioQuest, Klipsch, MartinLogan, and McIntosh will be on hand to share new products, play great music, and answer questions.
The event will provide an excellent opportunity to see and hear MartinLogan's new flagship Neolith loudspeakers. Additional featured gear will include AudioQuest's NightHawk headphones, DragonFly USB DAC, JitterBug USB filter, and a range of analog and digital cables.
There will be prizes, as well as light food and drink, and guests are encouraged to bring their own music on CD, LP, or flash drive.
RSVP: click here. For more info, visit www.huppins.com or call (509) 893-5588.