Bettye LaVette: Things Will Change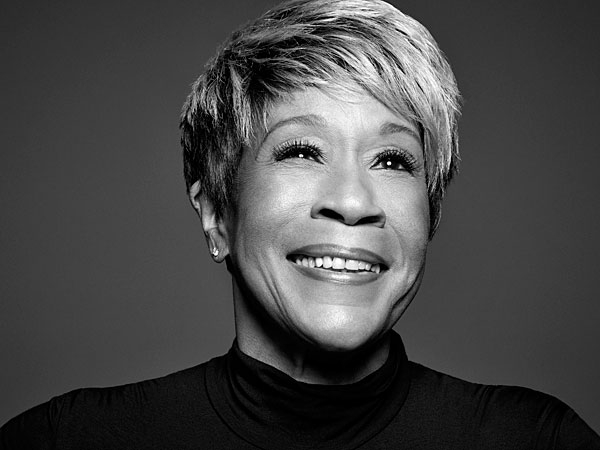 In her wild ride of a memoir,
A Woman Like Me
(2012), eclectic soul and R&B singer Bettye LaVette spoke of being hung over a 20th-floor balcony of a Manhattan skyscraper by her pimp boyfriend. She revealed that she'd slept with Ben E. King and Otis Redding, and had even spent a minute dabbling in prostitution. She had dropped acid with George Clinton. Finally, she had her moment of satisfaction when she delivered a knockout performance of the Who's "Love, Reign O'er Me" at the 2008 Kennedy Center Honors. In the audience, all agog, were Beyoncé, Barbra Streisand, and Aretha Franklin, all more successful than she.
An incorrigible talker and teller of unvarnished truths—at times to a fault—LaVette, at 71, has earned the kind of respect among fans that comes only to scarred, lusty survivors. Speaking in her sharp, slightly hoarse, yet unmistakable voice, the tall, still willowy LaVette is, most of all, a skilled purveyor of sass.
I interviewed LaVette for the November 2007 issue of Stereophile, two years after the release of her big comeback album, I've Got My Own Hell to Raise, on Anti- Records, a former Orange County punk-rock label that later won fame by signing Tom Waits and Merle Haggard. Always careful to pepper her stories with phrases like, "Now, baby, you know you can't print everything I say, right?," she regaled me with ribald tales of Sam Cooke in various states of undress. "I've seen all those MFs naked!"
Not too many years later, I attended a concert of hers in a theater-size venue of around 1200 seats when, in the middle of her set, and for what I thought was a good reason, I rose from my seat and began to leave. LaVette was mid-stride, stalking the stage in her usual cat-like manner with her practiced mix of songs, commentary, and more than a few jokes that hit. No sooner had I started up the side aisle than her sharp eye spied me. I could almost feel her hot gaze heating up my back. "And where do you think you're going?"
The audience laughed. I quickened my pace, never turning to engage and thus prolong the unfavorable spotlight. Few humans can quicken draw a well-aimed quip—I was content to get out the door with any shred of dignity intact.
LaVette, who is proud to point out that she can still fit into a size 6 dress, still bubbles over with life, despite a singing career filled with the kind of disappointments that are so common in the music business. It's her fearlessness and refusal to be beaten that have led her to Things Have Changed, a collection of covers for Verve—actually, radical reimaginings—of songs by Bob Dylan. According to LaVette, the idea was the brainchild of a friend, Carol Friedman, who's credited as executive producer. LaVette has recorded several Dylan tunes in the past, including "Unbelievable" (from his Under the Red Sky), on her last record, Worthy (2015).
"It isn't something I would have chosen to do. I definitely would not have migrated to this idea," LaVette said from her New Jersey home in a recent interview. "But when the idea came, along with Verve Records, it's kind of hard to turn down."
The process began with LaVette's husband, Kevin Kiley, sitting down to listen to a lot of Dylan records and assemble a list of possible song choices. A raucous soul who routinely laughed during her answers to my many questions, LaVette agreed when I offered to give Kiley serious props for the hours spent listening. "Oh honey, he deserves them! He knows all things music. I'm not a music enthusiast the way he is. I look at it in a very self-centered way. He just likes music. He must have listened to maybe 200 songs, and then he gave me a list of 75 to 100 songs."
After pondering the concept, LaVette said, she saw two potential problems: Dylan's wordiness, and his voice, which to many listeners remains the best way to hear his music. "The most daunting thing was that it would be so many words. And the nerve of me, as old as I am, to try to remember that many words!
"There were songs, like 'Ain't Talkin',' where I took as many as four verses out. I just chose the strongest words out of the four times he said something. And then I had to change gender, which was hard, because everything is so connected in his songs. You can't just change him to her, you've gotta change the entire meaning of the story, because what he's saying is something I would not do or that a woman would not do. And then he's always angry about something, and when black women get angry, they cuss!"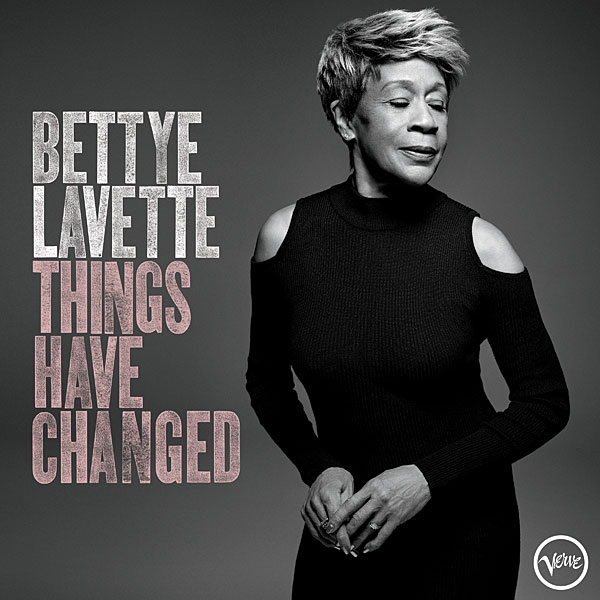 To produce the album LaVette chose Steve Jordan, the famed drummer who was an anchor of the Saturday Night Live band in the 1970s, later produced records by Herbie Hancock and Buddy Guy, and has been a sideman for talents as divergent as Sonny Rollins and Neil Young. In recent years, Jordan has led John Mayer's trio along with bassist Pino Palladino, who's also part of the band on Things Have Changed, along with guitarist Larry Campbell and keyboardist Leon Pendarvis. Campbell was part of Dylan's band from 1997 to 2004. Rolling Stones guitarist Keith Richards dropped into Germano Studios, on lower Broadway, in Manhattan, while the album was being mixed, to record guitar overdubs for a pair of tracks. Trombonist Trombone Shorty and his keyboard player, Ivan Neville, added their instrumental voices to a different track via recordings done elsewhere.
"Steve Jordan is my Bettye whisperer," LaVette said. "He's absolutely incredible. I'd say, 'I want this to go like that, and that one to come over here, and this one to go . . .' and he'd turn around and say to the band, 'Okay, she wants you to play this eight times, and then she wants you to come back here and do this.'
"And Larry [Campbell] just kept thanking me all day long," she continued. "He'd say, 'I've wanted to play these and feel them a different way for so many years. And even though Bob is subject to change the way he's going to do it two minutes before you go on, he never changed it to anything I wanted to play, particularly.' The moment Larry heard me do something vocally, he had something ready for it, because he knew what the song used to be and where it came from."
Things Have Changed was engineered by Dave O'Donnell, who's worked with Kelly Clarkson, Katy Perry, Henry Butler, Keb' Mo', Lyle Lovett, Jimmy Buffett, and many others. The album was recorded in one week, with another week for mixing. I was able to stream WAV files before writing this piece, and the recording sounded clear and natural, with just a touch of reverb added to LaVette's voice.
"I don't think there was any editing," O'Donnell told me in a recent interview. "It was all whole takes—and not a lot of takes; just a few, really. I thought it was the right approach. They picked the right songs for her. Steve plays the right things, and put together the right band to really work with what she does. It's not like it wasn't work. But everybody was on their game and into it, so it all felt very natural. These sessions were one of the situations where it's just all the right people, the right band, the right producer, the right artist. I give her a lot of credit, because she knew what she was doing and she came prepared. I thought she made those songs her own."