Berklee College Offers Free Online Course on Music Production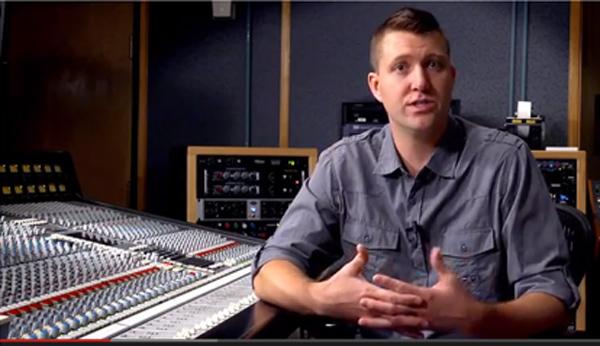 Since its founding, Boston's famed Berklee College of Music has marched to the beat of its own drum section, preferring experienced working musicians over credentialed academics as instructors, and emphasizing practical knowledge over disembodied theory.
As examples, Berklee offered the first college-level instrumental program in guitar, as well as the first college-level course in jingle writing. Alumni include Toshiko Akiyoshi, Donald Fagen, Arif Mardin, and Brad Mehldau, while Stereophile's Bob Reina studied composition with Jack Stock at Berklee. Berklee pioneered the use of media technology in arts education, starting in 1959 with its Jazz in the Classroom LP series of student compositions.
In collaboration with Coursera, the online learning company, and starting March 1, Berklee will be offering at no charge the course Introduction to Music Production, taught by Berklee instructor Loudon Stearns.
There is an informational video on YouTube; registration information can be found here. The online course's six units cover recording, editing, mixing, and effects. There are to be both real-time quizzes, and homework assignments that will involve manipulating supplied MP3 tracks for peer evaluation. The anticipated workload is 6–8 hours a week.
Future online free Berklee/Coursera courses will include Songwriting, Introduction to Guitar, and Introduction to Improvisation. Future non-Berklee Coursera music courses will include History of Rock and Exploring Beethoven's Piano Sonatas.