Ayre QA-9 ADC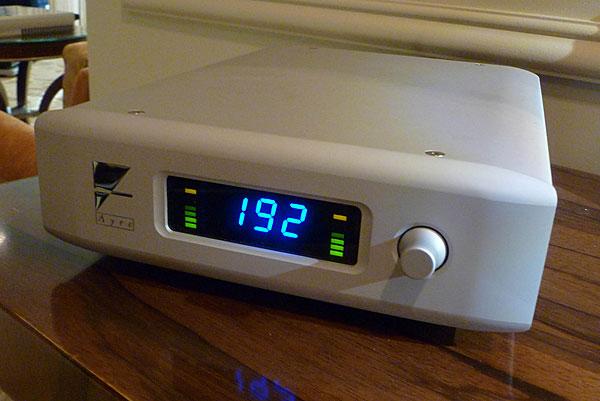 First shown at RMAF last year and making its CES debut, the QA-9 is intended for audiophiles wishing to transfer their LPs and other analog sources to hard drive. It features two XLR left and right inputs that can run both balanced and unbalanced and has only a single USB output (up to 24/192) to your computer.
The QA-9 should be shipping in late February or early March at $3,950. An optional Word Clock Input Board upgrade is $800 and will allow the QA-9 to be synced to a master clock in a recording studio environment.
Ariel Brown (Ayre's senior engineer) also hinted at a new DAC at some point that would include both USB and SPDIF inputs.