Audio Streams #1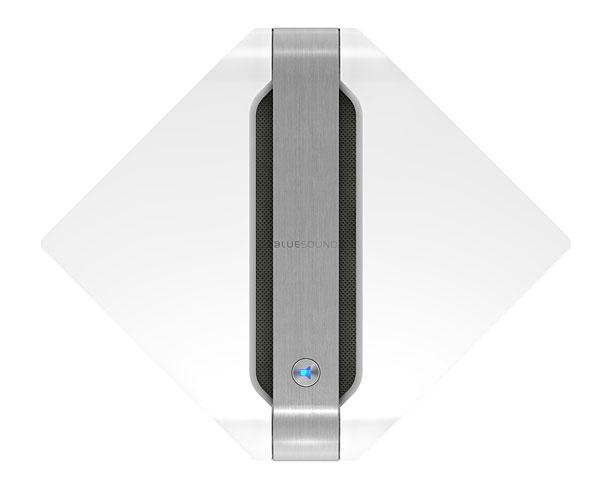 I'm the editor of
AudioStream.com
,
Stereophile
's sister website devoted to computer audio. We review all manner of hardware, software, and music related to file-based playback, and offer helpful (we hope) "How To" articles as well as interviews with industry people—all designed to ease your journey to and through the world of computer audio. I envision my new
Stereophile
column, "Audio Streams," as an extension of this mission—and the addition of that trailing, plural s gives me some leeway to explore a wider range of hi-fi topics.
One of the main benefits of computer audio is that performance no longer must be traded for storage. The data capacity of the Compact Disc no longer applies, and increases in bandwidth and hard-disk storage have made moot the MP3's raison d'être of discarding information to save space. What this means for file-based music is that we now have direct access to studio-quality digital music. Websites such as HDtracks, Qobuz, and Acoustic Sounds sell high-resolution digital downloads—and now, along with the many high-definition reissues of classic recordings, new releases of popular music are showing up on these sites with greater frequency. When you couple this with the resurgence of vinyl, to say that we're living in a golden age of music reproduction is to understate the obvious.
In computer audio, we're confronted with myriad choices in the hardware we play our file-based music through, to the software we use to manage and play it, and even the kind of music files we buy. I've seen the word ecosystem showing up more and more in writing about computer audio, most recently with Neil Young's Pono campaign, and from a conceptual basis it strikes me as a sensible description, especially when we begin sharing our file-based music among hi-fis, among rooms.
The promise of file-based playback is one of great convenience wedded to high sound quality. The reality is that convenience and sound quality are still at odds. Two of the most annoying examples are Apple's refusal to support the FLAC file format, perhaps the most widely used for the distribution of CD-and-better-quality downloads; and Windows' lack of support for the USB Audio Class 2.0 standard, which permits the transmission of audio data with sample rates greater than 96kHz. While there are relatively easy workarounds for these gaps in each ecosystem, the reality is that, once we pick an ecosystem, we then need to learn how best to function within it.
I begin this month's "Audio Streams" journey with a company that aims to deliver on the seemingly improbable marriage of convenience and sound quality.
Bluesound
Bluesound (footnote 1) is a relatively new venture from parent company Lenbrook Industries, whose stable includes NAD and PSB Speakers. In fact, the engineering experience of these companies has been leveraged for the Bluesound line of products, which are designed to let you easily share music around your home. Think Sonos, with the added ability to play hi-rez downloads. (The Sonos system is limited to CD quality: 16-bit/44.1kHz.)
All Bluesound products share the same custom-developed Linux operating system, BluOS, and all are controlled by the free Bluesound app for iOS and Android devices. A smartphone or tablet is a mandatory piece of the Bluesound ecosystem.
The app easily allows you to group multiple Bluesound devices so that they play the same music—or each device can do its own thing. There are also individual app-based volume controls for all relevant devices. You can view your music collection by Album, Artist, Song, or New (most recently added). Playback is based on Playlists. You can create playlists on the fly or save them, add albums or individual tracks to a playlist simply by tapping on them, edit the order of songs in a playlist, or play the entire thing in Shuffle mode. Clicking on the Info tab brings up related artist/album information about the current selection, provided by Last.fm (footnote 2).
All Bluesound devices support MP3, AAC, WMA, OGG, WMA-L, FLAC, ALAC, WAV, and AIFF file formats in resolutions up to 24/192, as well as gapless playback. Streaming services available to all devices include Deezer, Juke, Qobuz, Rdio, Slacker, TuneIn, and WiMP. Some of these services require a paid account, while others are available only in certain geographic regions. Each device includes a USB Type B mini port for product servicing. The Bluesound devices, exterior design by David Farrage, come in your choice of high-gloss white or black plastic with brushed-steel accents.
Bluesound Vault ($999)
In a nearly cubical case measuring 11.5" W by 9.3" H by 8.1" D, the Bluesound Vault combines 1TB of storage, a vertically oriented DVD-ROM drive for ripping CDs in FLAC and/or MP3 format, and a 24/192-capable Cirrus Logic sigma-delta DAC. Inputs comprise Ethernet, WiFi (802.11n), USB Type A, and, through an optional dongle, Bluetooth. Outputs include an analog RCA pair and digital TosLink capable of passing up to 24/192 data to an external DAC. The Vault will also recognize any network-attached storage (NAS) device, including shared network folders on your Mac or PC; at your discretion, it will list their music files in the app's library.
The Vault is the only Bluesound device that requires an Ethernet connection to your network and the Internet. Another feature specific to the Vault is that it acts as the Network Clock when used with other Bluesound devices, essentially ensuring playback timing among grouped devices. Because the Vault is also a network device, its contents are available from any network-attached computer—you can drag music files from your computer and drop them into the Vault to populate the latter's library. Ripping CDs is simply a matter of inserting a disc in the Vault's drive and waiting until it's ejected. The software does a good job of collecting metadata, including album-cover art; a 60-minute CD took about 10 minutes to rip.
For reference, a 1TB drive can hold about 3000 CDs in FLAC format. You can add additional external storage, either via USB (FAT 32 formatted) or Ethernet. From within the Bluesound app, you can also buy and download music directly to the Vault from HighResAudio.com. (Geographical restrictions apply to most titles, but Bluesound is working on adding more download services.) It's worth noting that you can't edit metadata from using the Bluesound app; you'll have to do so from your computer.
Bluesound Powernode ($699)
The Powernode is a network player powered by an ARM Cortex A8 processor, a 24/192-capable DAC, and a 50W Direct-Digital Amplifier, all wrapped up in a case identical to the Vault's but slightly smaller (9.7" W by 6.9" H by 7.9" D). Inputs are the same as the Vault's, while outputs include two pairs of speaker binding posts and a subwoofer jack (RCA). According to Bluesound, "This is the same DAC/Amp technology that is part of our NAD Masters Series M2 DAC/Amp & M51 DAC, the NAD C 390DD DAC/AMP, and our new NAD D 7050 DAC/AMP."
Used in conjunction with the Vault, the music library in the Bluesound app will be automatically available to the Powernode—or, if running without the Vault, the Powernode can access your NAS.
---
Footnote 1: Bluesound International, 633 Granite Court, Pickering, Ontario L1W 3K1, Canada. Tel: (905) 831-6555. Web:
www.bluesound.com
Footnote 2: See John Atkinson's review of the NAD Masters Series M50 digital music player in the May issue (pp.83–91), which is compatible with BluOS. The review included screenshots of the very similar NAD Remote app.—Ed.