The Atrium Hotel: T.H.E. Show East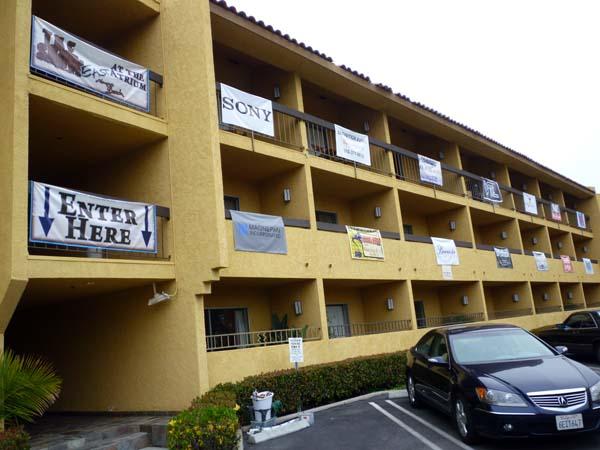 As Jason Victor Serinus
mentioned last week
, T.H.E. Show Newport Beach is now being held at two hotels—the larger Hilton (T.H.E. Show Newport West) and the Atrium (T.H.E. Show Newport East), shown here.
Today's weather was absolutely gorgeous—80 degrees, sunny, and with low humidity—and because both the Hilton and Atrium offer so much natural light, moving from room to room was always pleasant. In that sense, this show is somewhat like a smaller scale Munich High End Show—the wealth of sunlight and air is just as good for the gear as it is for us, and puts everyone in a good mood.
The Atrium, in particular, is a bit like the old Alexis Park in Las Vegas, where hi-fi exhibits were held prior to moving to the big, chaotic Venetian. I especially like the pool. And the pool bar. And the bandstand. And the pool.