April Music, Eximus, Stello, Verastarr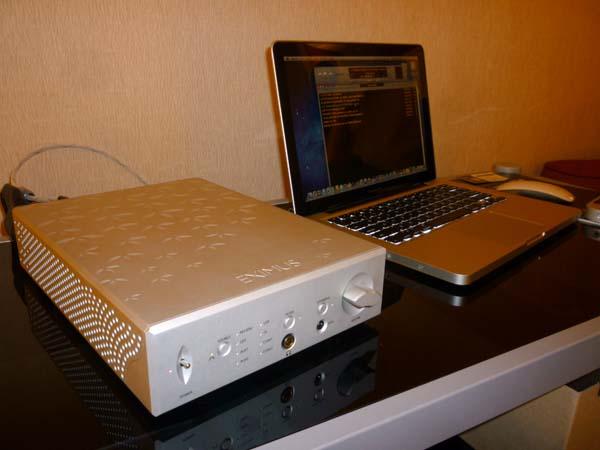 April Music presented the new Eximus DP1 DAC-preamplifier ($2995), which offers six digital inputs, including USB 2.0; two analog inputs, including a front-panel Aux; three analog outputs, including a front-panel headphone jack; and supports resolutions up to 24-bit/192kHz.
Someone should review this thing. But not me. JA? ML? JI? EL? AD?
Oh: It also looks kinda cool, with pretty little leaves engraved on the top panel and little dots on the side panels that work to disseminate heat.
Meanwhile, April Music's new Aura Vivid CD player offers balanced and single-ended outputs, uses a Cirrus Logic CS4398 DAC, and provides three digital inputs. The company's matching Aura Vita integrated amplifier has four analog inputs, including moving-magnet phono, and provides 50Wpc.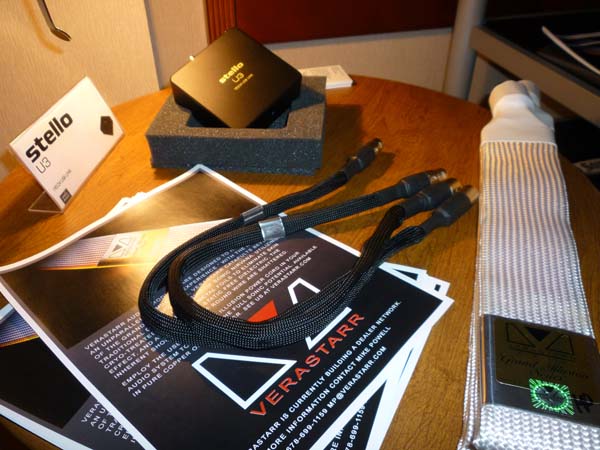 Also on display were the new Stello DAC3 24/192 USB Link ($495) and cables from Verastarr. The wide surface area of the Verastarr cables is meant to eliminate skin effect. (And I don't know anyone who likes skin effect. Eww.)