2012 Records To Die For Page 3
---
ARIEL BITRAN
---
PHISH: Rift
Elektra 61433 (CD). 1993. Barry Beckett, prod.; Pete Greene, Kevin Halpin, engs.; Greg Parker, asst. eng.; Chris Bailey, Tom Walters, studio assts. AAD.? TT: 67:54
If there's any place to start with this wacky prog-jam-jazz-funk outfit, it's definitely Rift. A fan favorite, this record served as a transition for the band (the Rubber Soul of their studio recording career), moving from loose-tied but lifting jams (Lawn Boy) into more of the same equally elongated yet highly structured guitar solos, this time surrounded by condensed progressive-rock song structures. Compositions on their following record, Hoist, saw a quick departure from this formula, stripping away both the long-form guitar melodies and prog-rock tendencies. Rift kicks off with the galloping title track, which features transcendent modal development from guitarist Trey Anastasio and superb piano playing from Page McConnell. The album then unfolds to show the many sides of Phish: "Sparkle" on the irreverent side, "Horn" on the pretty side, or "It's Ice" to show off that funky angular thing they do best. In "Fast Enough for You," one of the few Phish ballads, Gordon Stone lingers over the track with haunting pedal-steel work. Rift's most addictive number, "The Wedge," starts with a deep bass groove that's swallowed by an organ swell and punctuated by Anastasio's quick stops and starts. Also on this record is "All Things Reconsidered," Phish's rendition of the NPR theme. Recorded by Muscle Shoals veteran Barry Beckett and mastered by Bob Ludwig, the sound on this record is clear and expansive.
KURT ROSENWINKEL STANDARDS TRIO: Reflections
Kurt Rosenwinkel, guitar; Eric Revis, bass; Eric Harland, drums
Wommusic WOM0002 (CD). 2009. Kurt Rosenwinkel, prod., mix; Anders Chad Tidemann, Stephanie Chan-Tidemann, exec. prods.; Andy Taub, eng.; Ben Liscio, asst. eng.; Michael Perez-Cisneros, mastering. DDD. TT: 50:52
"Take these." Art, the friendly office mailman at Stereophile, hands me three guitar CDs: one from Hendrix, another from Mike Stern, and the third by Kurt Rosenwinkel. I listened to all extensively, yet I keep going back to one: Rosenwinkel's Reflections, on which his use of interweaving chord inversions, pushed along by chromatic bass lines and supported by leading tones on his top strings, provides pensive melodies surrounded by rich harmony, and exemplifies the full scope with which all of the electric guitar can be used for jazz music. In "East Coast Love Affair," an original composition, Rosenwinkel sweep-picks mellow arpeggios for tasteful nuggets of speed, piquing one's ears for just a moment, then descends the fretboard in gentle bursts of unresolved chords. This album provides endless tension and release, one expansive and subtle run after another. Eric Harland's kick-drum pattern in Miles Davis's "Fall" is hypnotic and groovy, an infectious beat that evolved from a jam on Q-Tip's hit single "Vivrant Thing." Sound-wise, that same kick drum has body and flesh, cymbals shimmer with each light splash, and the guitar's blunted yet crisp tone churns out with that heart-warming slight tube crackle. Rosenwinkel doesn't try to be off-the-wall or revolutionary with his technique—just cool through tone, inventive through his application of modern guitar techniques, and original with each thoughtful pick. He succeeds, wildly.
---
DANIEL BUCKLEY
---
BOMBA ESTÉREO: Blow Up
Nacional 18122 02809 (CD). 2009. Simón Mejía, prod.; Julián Salazar, prod., eng.; Felipe Alvarez, eng. DDD. TT: 44:54
Colombia's Bomba Estéreo knocked it out of the park with Blow Up, one of the trippiest, most infectious dance records of 2009. A swirling, rocking mix of cumbia rhythms, hip-hop, and electronics propelled by singer-rapper Li Saumet's seductive and explosive vocals and Simón Mejía's surreal guitar, bass, loops and electronics, this 12-song CD leaves no doubt that Colombia is now exporting some of the fiercest music on the planet. Break out "Fuego" and "La Niña Rica" at your next party and turn it into a throbbing sweat fest!
DONNA THE BUFFALO: Live from the American Ballroom
Wildlife Music WM001 (2 CDs). 2001. Donna the Buffalo, prods.; Alex Perialas, eng. DDD. TT: 119:54
Live records rarely hold up, in my book, and a two-CD live set is a stretch. But Donna the Buffalo is not your average live band. In this sextet, songwriting craftsmanship, a lofty cosmic perspective, and two superb front singers (songwriters Jeb Puryear and Tara Nevins) meld in geosynchronous orbit with zydeco crosscurrents, rocking country accents, and the bodacious grooves that only wild-eyed souls with steel guitars, fiddles, accordions, rub boards, and the obligatory rompin', stompin' rhythm section can generate in front of an ass-packed, wild-whooping crowd! Big energy and songs that will stay in your head—and in steady rotation on your stereo—for years to come.
---
THOMAS CONRAD
---
BILLY BANG: Vietnam: The Aftermath
Billy Bang, violin; Sonny Fortune, flute; Frank Lowe, tenor saxophone; Ted Daniel, trumpet; John Hicks, piano; Curtis Lundy, bass; Michael Carvin, drums; Ron Brown, percussion; Butch Morris, conductor ("TET Offensive")
Justin Time JUST 165-2 (CD). 2001. Billy Bang, Jean-Pierre Leduc, prods.; Jim Anderson, eng. DDD? TT: 71:21
We lost Billy Bang in 2011. He died of cancer at 63 after a difficult, highly creative life. Most of the difficulty came because he was drafted into the US Army out of high school and was thrown into jungle combat two days after landing in Vietnam. He was haunted all his life by his war experience, but he turned it into his one masterpiece, this album. In Bang's hands, a violin could scrape and keen and shriek, or sweetly sing, or weep. His dirge for his fallen We lost Billy Bang in 2011. He died of cancer at 63 after a difficult, highly creative life. comrades, "Moments for the KIAMIA," is like a bayonet through your heart. (XXV-9)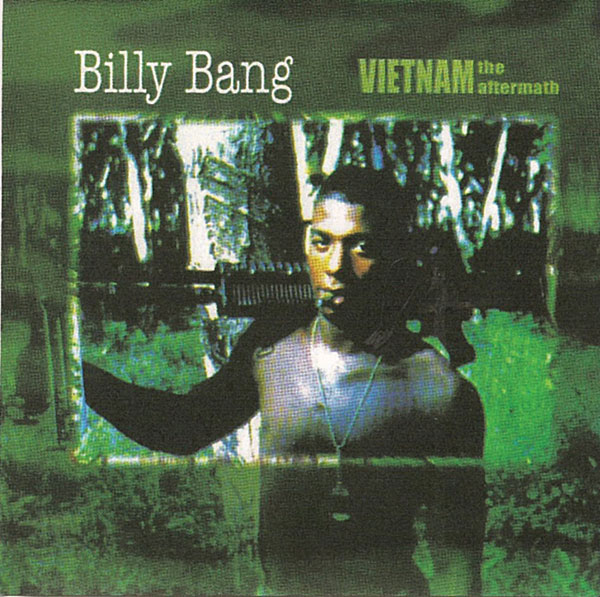 BILL FRISELL: Disfarmer
Bill Frisell, electric & acoustic guitars, loops, music boxes; Greg Leisz, steel guitars, mandolin; Jenny Scheinman, violin; Viktor Krauss, bass
Nonesuch 478524-2 (CD). 2009. Lee Townsend, prod.; Tucker Martine, eng. DDD? TT: 71:41
This is one of Bill Frisell's minor works. It gets under your skin like few of his major ones. Michael Disfarmer was a photographer in Heber Springs, Arkansas, who shot portraits of poor people in the Great Depression. His work was discovered many years after his death. Frisell's album of new songs and old country tunes was inspired by the silence of Disfarmer's photographs. Many tracks are under two minutes, miniatures blending American rural string-band traditions and jazz. The music is as stark and unexplained as the faces in Disfarmer's photographs. Those faces look startled by how hard life is, yet undefeated.
---
BRIAN DAMKROGER
---
GREG BROWN: The Live One
Red House CD 78 (CD). 1995. Greg Brown, prod.; Don Julin, eng. DDD. TT: 69:24
Perhaps best known for his appearances on A Prairie Home Companion, folkie Greg Brown has an impressive discography of solid, catchy, and usually relevant tunes. It's hard to pick a favorite disc, but even harder to argue that his studio work, good as it may be, doesn't pale in comparison to his intimate, inclusive live shows. The Live One, recorded in 1994 in JR's Warehouse in Traverse City, Michigan, does perhaps the best job of capturing the magic of Brown's performances. It's well recorded and nicely produced, and the opening cut, "Just By Myself," is alone worth the price of admission.
KRIS KRISTOFFERSON: Jesus Was a Capricorn
Monument KZ 31909 (LP). 1972. Dennis Linde, Fred Foster, prods.; Tommy strong, Mort Thomasson, Gene Eichelberger, engs. AAA. TT: 31:21
When I bought this record sometime in the late '70s, on the recommendation of a friend, I thought it sucked. For the life of me, I couldn't understand the fuss about Kris Kristofferson as a singer or a songwriter. A lot of time has gone by since then, and I've both developed a grudging respect for Kristofferson as a songwriter and grown to like this album a lot. It's a little uneven in places, but mostly it's compelling, catchy, and sounds excellent, showcasing Kristofferson, then wife Rita Coolidge, and a Who's Who of backing musicians.
---
ROBERT DEUTSCH
---
FOLLIES: New Broadway Cast Recording
Music & lyrics by Stephen Sondheim
PS Classics PS-1105 (2 CDs). 2011. Tommy Krasker, Philip Chaffin, prods.; Bart Migal, eng. DDD. TT: 106:57
PS Classics have outdone themselves with this release. Following in the tradition of the great Columbia cast recordings made under the supervision of Goddard Lieberson, the PS recording of Follies has captured the brilliance of Sondheim's score and of the performances in the current Broadway revival. The recording includes snippets of dialogue that provide settings for the numbers where needed, so you really get a feeling that you're at a stage performance. This is also the most complete recording of the score, which will please musical-theater fans who were disappointed with the abridged presentation of the Original Broadway Cast recording.
Follies is a complex work, with some numbers that are pure pastiche and others that are "book" songs, advancing the plot and establishing character. They're done to perfection by the large cast, led by Bernadette Peters, Ron Raines, Jan Maxwell, and Danny Burstein as the older couples. Peters's rendition of "Losing My Mind" is simply heartbreaking. The sound quality is excellent, with an ideal balance of singers and orchestra. For lovers of musical theater, this has to be the Recording of the Year.
ROD GILFRY: My Heart Is So Full of You
Rod Gilfry, baritone; Christopher Denny, piano
Narratus 07 (CD). 2006. No prod. or eng. listed. DDD. TT: 69:57
With a repertoire that extends from the baroque to contemporary opera, Rod Gilfry must be about the most versatile baritone around. He has also shown an affinity for performing in musicals—he was great last summer as Frank Butler in Annie Get Your Gun, at the Glimmerglass Festival. This live recording of Gilfry's one-man cabaret show includes some well-known musical-theater showpieces for baritone ("Some Enchanted Evening," "If Ever I Would Leave You," "Joey, Joey, Joey"), all performed with impeccable musicianship and emotional involvement. There's an unusual—and very moving—combination of Thad Jones's "A Child Is Born" and "Oh What a Beautiful Morning." Christopher Denny provides sensitive piano accompaniment throughout.
My favorite track is "Wrestling," which recounts the story of how Gilfry was teased by his high school wrestling coach for missing a match to "sing with the sissies" of the choir, goading him to sing "Mary Had a Little Lamb" to demonstrate his singing prowess. The results? Well, you have to listen for yourself, but I can tell you that this track brought tears to my eyes. For a live pickup, the recording quality is fine, with just the occasional microphone pop.
---
ART DUDLEY
---
NICK CAVE AND THE BAD SEEDS: The Boatman's Call
Mute/Reprise 46530 (CD). 1997. Flood, prod.; Paul Wright, Paul Hicks, Paul Corkett, engs. DDD. TT: 51:53
Fifteen years after its release, Nick Cave's 10th studio album remains one of the most consistently moving pop albums I know: 12 songs, mostly about extinguished relationships (one of which is said to have been with singer PJ Harvey), wherein the writer blends raw candor with poetic distance while maintaining a uniquely (for rock) spiritual perspective throughout. Piano and organ dominate, along with the brilliant electric bass playing of Martyn P. Casey. No matter where you find yourself in this generally down-tempo collection, the next minor chord is never more than one measure away—and that's a key part of its dark charm. Wonderful stuff.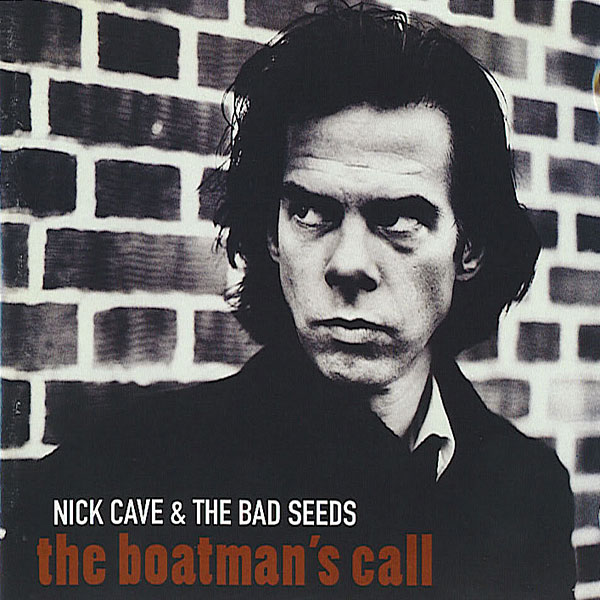 CHRIS THILE & MICHAEL DAVES: Sleep With One Eye Open
Nonesuch 527603-2 (CD). 2011. Chris Thile, Michael Daves, prods.; Vance Powell, Joshua Vance Smith, Mark Petaccia, engs. DDD. TT: 49:17
A man walks into a bar, orders a beer, and starts a conversation. Nothing earthshaking there—except the man in this story was mandolin virtuoso Chris Thile, the bar was the Baggot Inn in Brooklyn (home to the highest-power bluegrass jams in the Northeast), and the conversation was of the musical variety, with guitarist-singer Michael Daves, a Georgia-born bluegrass musician whose whip-crack style is best described as high-strung and lonesome. The classically trained Thile and the raw-energy Daves hit it off in a big way, and the result was Sleep With One Eye Open: two voices, two acoustic instruments, and 16 well-worn country numbers, no fewer than three of which were written by the late, great Lester Flatt. Pure magic.