Rega's RP-1 Performance Pack Upgrade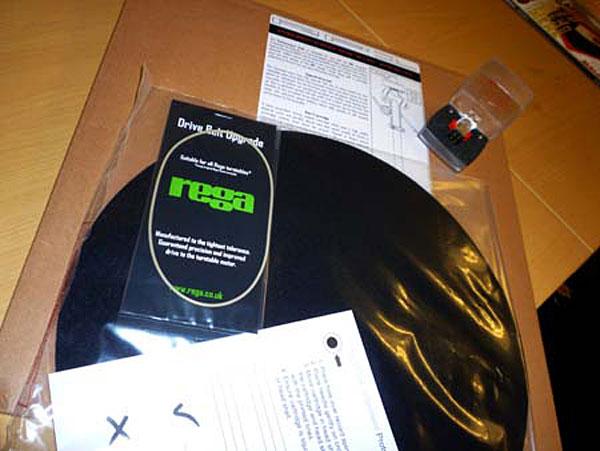 With the news that Rega had replaced their esteemed P1 record player with
the $445 RP-1
, many wondered what would come of the company's P2 player. Wedged between the new RP-1 and
the P3-24
, the $545 P2 seemed like an unnecessary step in an otherwise logical product line.
The company has now introduced their "Performance Pack" upgrade for the RP-1.
It includes a Bias 2 phono cartridge, the drive belt upgrade (reviewed in our November 2010 issue), and a thicker wool platter mat, also found in Rega's P3, P5, and P7 turntables. The Performance Pack upgrade for the RP-1 costs $195 and effectively replaces the P2.
A 14mm O-ring spacer is also included, which maintains the RP-1's friendly plug-and-play design. No Fremering necessary. Just insert the O-ring spacer to the RB101 tonearm ahead of the balance weight and screw the balance weight as close to the stop point as possible. The tonearm will now be properly set for use with the Bias 2 cartridge. Nice. The Performance Pack is available as an after-market upgrade, or can be factory-fitted to an RP-1.
I'll talk about Rega's RP-1 turntable in the February 2011 "Entry Level" column, and, if all goes according to plan, I'll try out the Performance Pack upgrade in the March issue.