Yo La Tengo at Maxwell's, With Some Very Special Guests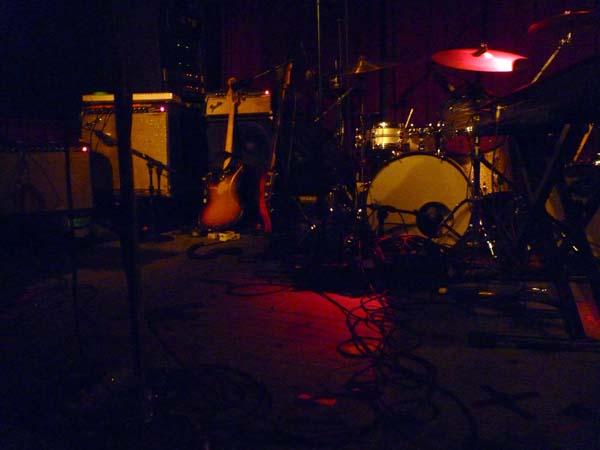 Last night, Yo La Tengo performed at Maxwell's in Hoboken, New Jersey. All proceeds from ticket and merchandise sales went directly to
Peace Winds Japan
. In addition, the band matched all merch sales, except for that money spent on their friend Amy's delicious cookies, joked lead guitarist Ira Kaplan. "We're not crazy."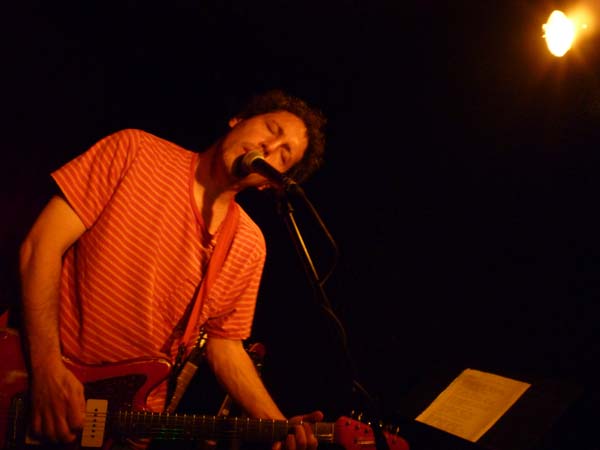 Guitarist/keyboardist/all-around freakout-machine, Ira Kaplan. I don't remember what song the band was playing at this point, but I like to think that it was "Sugarcube" from their excellent 1997 album, I Can Hear the Heart Beating as One.

On this night, Georgia Hubley was accompanied on drums by Saturday Night Live's Fred Armisen! Here, however, we see Georgia taking a turn on guitar. (Sorry the photo's so blurry.)

James McNew can play the same complicated bass riff over and over for days straight without losing the groove. That's partly why, when Ira Kaplan goes into total freak-out mode, the music stays on solid ground and only grows and grows. (You can see a little Fred Armisen there in the lower right.)

When the show was announced, Yo La Tengo hinted that there might be a couple of special guests. "But don't hold us to it," they warned. I wasn't expecting anyone—the show was put together in such a short time, I was just happy to see a great band in an intimate venue while helping to support Japan. So it was a happy shock to see David Byrne walking around the backroom prior to the set. As he walked by, I knew the night would be special.
I don't think I've ever been so close to someone as famous as Byrne, but, even in my state of shock and awe, he struck me as a very cool and lovely dude. He talked a bit about the power of peaceful revolution—I was captivated—and he treated us to a song from his concept album, Here Lies Love, which documents the life of Imelda Marcos.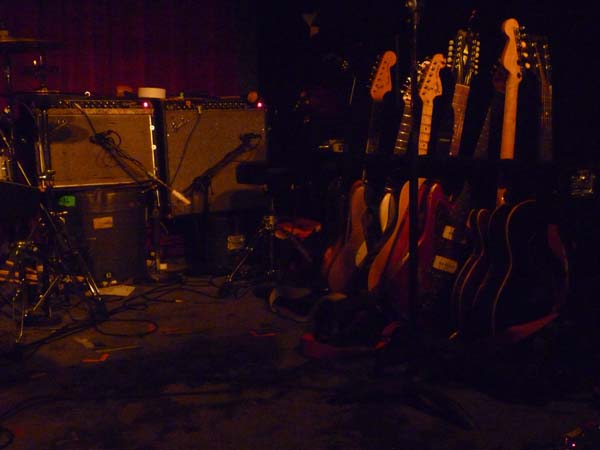 Ira Kaplan uses a lot of guitars.

And he runs those guitars through lots of effects.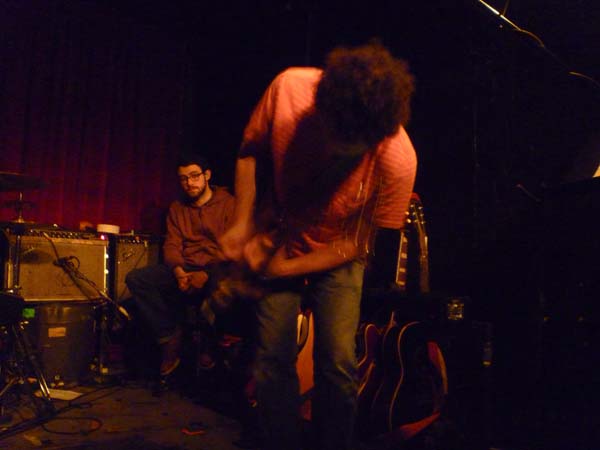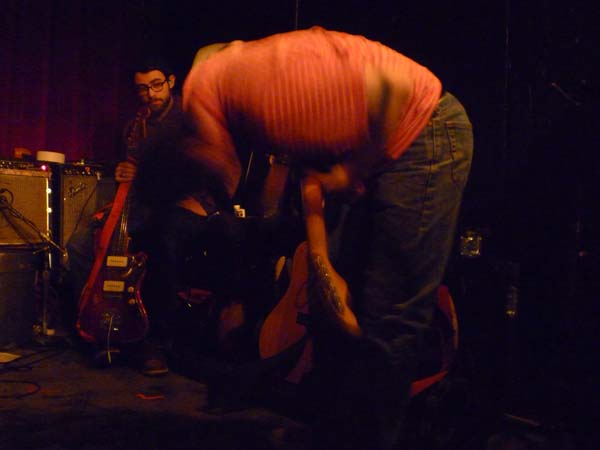 And then he totally freaks out.
And hey: Gothamist posted some much nicer photos and included some good video footage. I was standing right up against the stage, isolated from the audience, in between two stage monitors, so that it felt as though I was the only person in the room. In the videos, you can see my head bobbing around. I'm in Gothamist—finally!