Worry-free Sound from Audioarts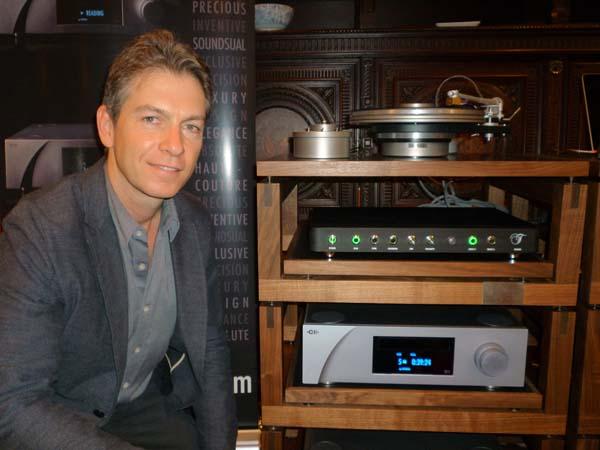 "To limit yourself to just vinyl," says Audioarts' Gideon Schwartz, "would be ridiculous."
It's not that Schwartz doesn't like vinyl—several LPs were scattered about the beautiful demo room, said to have been the office of Leona Helmsley—but he simply believes that a good system should work well with all music formats, and more, should sound good in many different rooms.
First vinyl: The demo system sounded particularly fine, exhibiting accomplished senses of space, touch, tone color, and flow, with Al Jarreau's cover of Elton John's "Your Song." I especially enjoyed Jarreau's richly textured voice and the sweet, natural sound of the brushes against snare.
Turning to an iTunes-standard MP3 from Depeche Mode's recent release, Heaven, I noted a remarkably stable soundstage and precise imaging. The overall sound was detailed, fast, and easy to enjoy.
The complete system: CH Precision C1 DAC ($32,975), D1 player ($37,750), and A1 monoblock amplifiers ($74,950/pair); Trinity preamp ($34,740) and phono preamp ($34,750); Simon Yorke S10 turntable ($19,950); Jan Allaerts MC1 Boron Mk.II moving-coil cartridge ($4950); Zellaton Studio Reference One loudspeakers ($52,750/pair); van den Hul cables; and Audio Strata racks.
"My gear is expensive," Schwartz said, "but it's expensive for a reason." At the very least, such a system should relieve its owner of any audiophile limitations or worries.