Weizhi PRS6 AC Distribution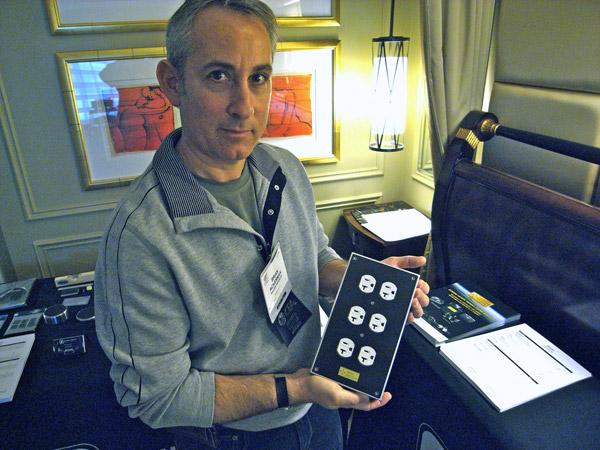 AAudio Imports' Brian Ackerman holds what must the world's most expensive AC strip, the Weizhi PRS6. Priced at $3200, the PRS6 is machined from a block of Super Duralumin alloy and features a graphite grounding module. There are no isolating transformers or conditioning circuits, the PRS6 is purely passive. The thinking behind the product, said Brian, is "to get the noise out of the line without changing the sound."
Yes, the Weizhi is a gorgeous piece of audio jewelry but do people really pay $3200 for peace of mind? Brian told me that he is currently shipping 10 units a week, so I guess they do.