The USA's Favourite Hi-Fi Publication Announces Expansion Of Its Editorial Team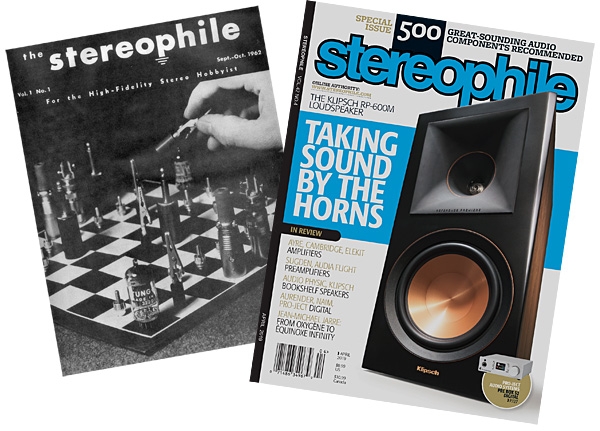 Jim Austin appointed Stereophile Editor as John Atkinson transitions to new role as Technical Editor
NEW YORK, NY— AVTech Media Americas announces key editorial changes at its premier hi-fi title, Stereophile. John Atkinson, Stereophile's Editor and guiding light for 33 years, will step down from this position following the publication of the June (coverdate) issue, while Jim Austin will formally assume the mantle of Stereophile's Editor from the July issue. John will remain a key member of the Stereophile team in his capacity as Technical Editor, contributing reviews and in-depth lab tests. Herb Reichert is promoted to Senior Contributing Editor.
Click here for more details.
"It is impossible to overstate the impact that John Atkinson has had in reporting and shaping the audiophile landscape during his 33 years as Editor of Stereophile, so I am delighted to say that this is less the end of an era than a transition to another as John segues into a new role as our Technical Editor. Art Dudley, another Stereophile veteran, remains in his post as Deputy Editor, now with expanded responsibilities, and is joined by Jim Austin, previously Senior Editor at Science magazine and regular Stereophile contributor, as our new Editor.
"Jim's extensive editorial experience, scientific training, and passion for hi-fi make him a natural for this role as we embrace the opportunities to better serve our readers with cutting-edge reviews and thought-provoking features. This expansion further reinforces the strength in depth of the Stereophile team, maintaining its voices and core values into the years ahead. The future looks very exciting indeed!"
Paul Miller – Editorial Director AVTech Media Ltd/AVTech Media Americas Inc., The UK Hi-Fi Show Live Organiser, President of EISA