Unison & Opera: Yummy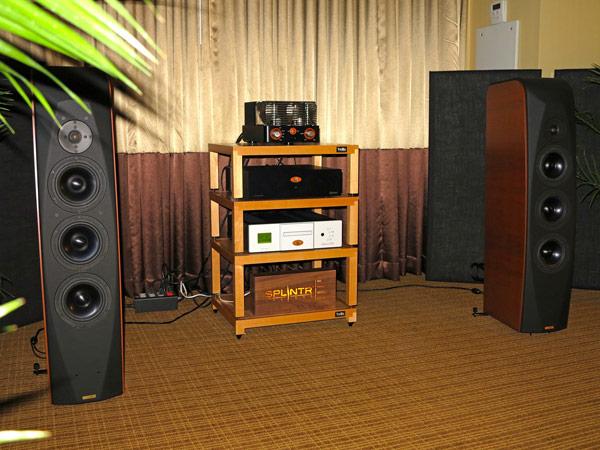 As Halie Loren sang her distinctly un-Peggy Lee version of "Fever," I reflected on how much I love the color and warm of Unison Research electronics. The internal glow of the sound, and the sweetness of the electric keyboard, especially stood out. Yummy.
But given that Unison Research's Simply Italy 12Wpc integrated amplifier ($2450), Unico Upower booster amplifier ($2895), and Unico CDE CD player with dual-mono optical DAC upgrade ($4120) were feeding Opera Loudspeakers Quintas ($5495/pair), it didn't seem right to foregoing playing a classical vocal selection. Stopping short of opera for some unknown reason, I settled on baritone Matthias Goerne singing a song (lied) by Schubert. The presentation of the piano's harmonics was excellent, the sense that the baritone's voice had been spread open before me a bit strange but seductive nonetheless. And the core of the sound, provided by Arnold Martinez' Tweak Studio of Chicago and Colleen Cardas Imports, was deliciously warm and romantic.