Thiel to Launch Live Streaming Studio
Slated to open in March 2016 in Nashville, TN, Thiel Audio's Aurora "Ultra-HD Streaming Studio" is positioned to merge the legacy of Thiel loudspeakers with the vibrancy and "wow factor" of Music City. Thiel's plan is to create a state-of-the-art venue where fans, specifically younger-generation fans, can unite with name musicians and emerging artists via live, interactive performances that are streamed in Ultra-HD video and lossless audio.
"People want to be completely immersed in a music experience," Thiel Audio Chief Brand Officer Rebecca Abrahams told Stereophile by phone. "Thus, we have created this beautifully appointed, fully interactive space so that our guests might 'Live Inside the Music'—the true essence of the Thiel experience. From there, people new to what we have to offer can learn about uncompressed music and high-performance audio."
Although the only photos available of Aurora are of the unfinished venue, and were taken at a private party last October, the space looks very promising. Featuring 4K Ultra-HD music video streaming, 24-bit sound, and live performance, Aurora was designed with musicians in mind.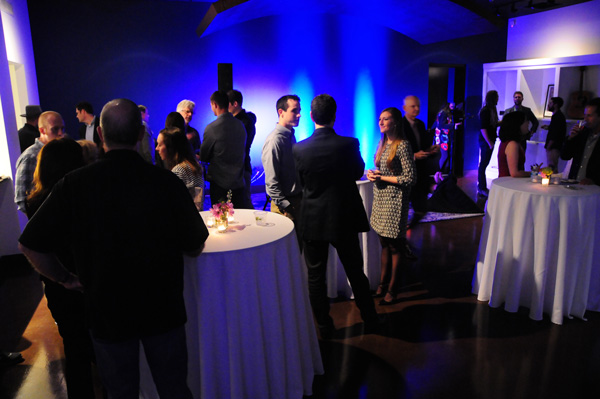 Aurora is part of a larger plan to revitalize Thiel Audio loudspeakers as a "luxury brand" for "device-driven, music on demand, luxury-brand consumers who are on-the-go, connected to content via phones and tablets across devices." The venue will also showcase Nashville's music to a worldwide audience, and hopefully help address a major issue facing artists and record labels alike, namely vanishing CD sales.
Aurora is also part of a large vision for repositioning Thiel Audio. It may be fair to say that the company has been trying to find its way ever since founder/designer Jim Thiel died in 2009. It moved into new hands, and its dealer network was severely eroded by a decision to sell direct via Crutchfield. Not only is that strategy a thing of the past, but Thiel is also determined to bring 100% of its manufacture back to the US as part of its revitalization effort.
Abrahams also sees Aurora as a major way to bring young people into the fold. If all goes well, Thiel will eventually create satellite listening rooms in 10 major US cities where even more of the new generation of consumers can have an immersive interactive music experience.
"Every loudspeaker company is trying to figure out how to reach a younger demographic that doesn't know how good their music can sound," she said in summation. "It makes sense that we are opening Aurora in Music City, where we can merge the Thiel legacy with Nashville's vibrant musical experience."
At CES, Thiel will show its new wireless smart sub, as well as the handsome TM3 bookshelf loudspeakers that they introduced last year.