Silverline Does It Reite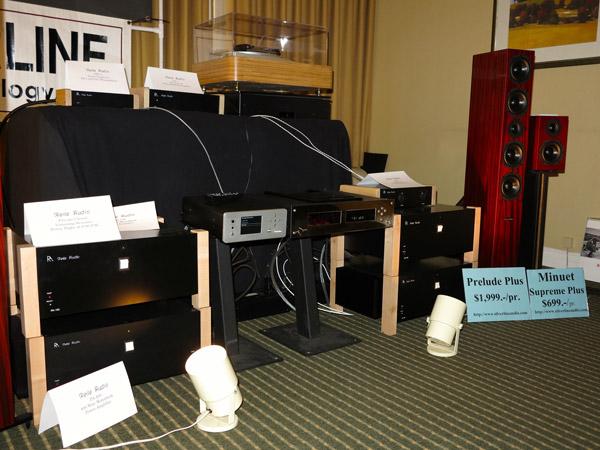 It was more than a bit chaotic in the Silverline room, and not just visually—it seems every 30 seconds, one of the exhibitors tried to get my attention—but I did manage to focus on the music for a little while. On a recording of bossa nova marvel Rosa Passos with bassist Ron Carter, the small Silverline Minuet Supreme Plus ($699–$750/pair) did quite well with bass—the speaker extends down to 55Hz—and did a lovely job with Passos' voice. There was some spread on her voice, probably because the speakers were so far apart, that detracted from the beautiful depth of the presentation.
The bigger Prelude Plus speakers ($1999/pair) did an equally fine job with the voice, save for some unwanted resonances that were hopefully room- rather than cabinet-related. I didn't get prices for the Reite Audio LS-1 line stage, PA-100 100W monoblock amplifiers, or PA-400 400W amplifier, but the quality of the sound left me hoping that I'll encounter them again soon.