Scenes From Day One of the Toronto Audiofest
A working musician: singer and flautist Caroline St. Louis (above).
Toronto Audiofest co-organizer Sarah Tremblay (above).
Isabeau Corriveau (above) was tireless on harp.
Wynn Audio's Wynn Wong (above) with products from Tidal, Thales, and EMT.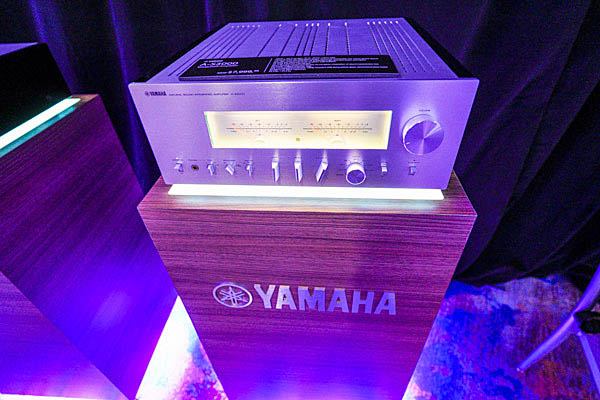 Yamaha's A-S3000 integrated amplifier ($CAD8000).
The Wadax Atlantis transport ($US45,000) measures its own vibrations.
Like last year, James Tanner (above) presented an all-Bryston system featuring the T-Rex, which consists of an inverted pair of Bryston's model-T speakers sitting on top of another pair. On the right is another Bryston stack: The Middle T-Rex, a pair of Bryston Middle T speakers in a similar configuration.
The Vertere RG-1 record player with the Vertere SG-1 HB tonearm and Pulse cable: $CAD54,000 plus $CAD13,000 for the Lyra Etna SL cartridge.
Supertramp fans rejoice-but only 40 of you: Here's the limited-edition 40th Anniversary Roger Hodgson/Breakfast in America turntable, available in a limited edition of just 40 units. It's an Oracle MkV: $CAD6000 with special white tonearm, platter, and record clamp.
Dave Morrison of Isoacoustics (above).
The Monitor Audio Gold 300 loudspeakers with amplification from Rotel's new higher-end Michi line: $CAD5299 for the P5 preamp and $CAD17,998/pair for the M8 monoblocks.