Scaena Mainframe Music Processor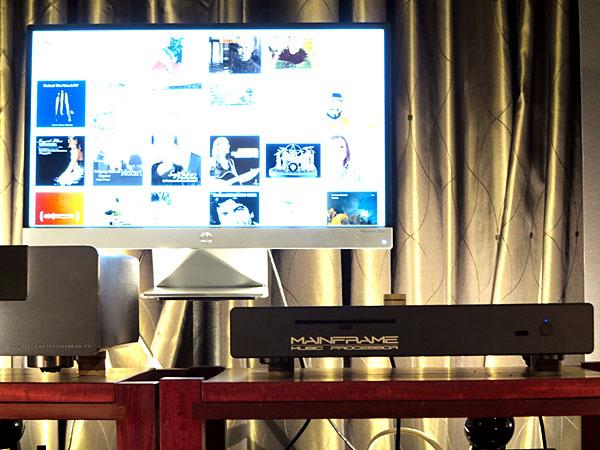 Though I was in the Avatar room asking about new digital products, somehow this one was missed, so thanks to Jason Serinus for coming up with a photo for me. There was also a little confusion about the name of the product, but we're going with Scaena Mainframe for now.
The company info says that the new server plays all formats of audio and video and features an aluminum enclosure with liquid cooling, Xenon processor, "error correcting" RAM, and a custom 7" touch tablet to run everything. The Mainframe also runs off of a lithium battery power supply that can go for up to 12 hours on a charge.
No pricing or availability info yet.