RMAF 2011: Some Opening-Day Thoughts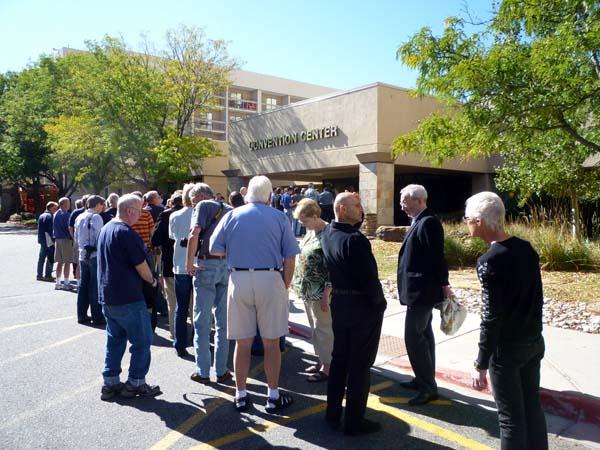 1. This show is massive. I think John Atkinson and I are feeling a bit overwhelmed by the number of exhibitors. I'm not sure that we'll be able to see and hear everything that is on display. A strategy: John will start in the Tower and I will start in the Atrium, and tomorrow, we'll compare notes and examine what we have and have not achieved. Meanwhile, Michael Lavorgna will cover computer audio for AudioStream, and Tyll Hertsens will cover headphone gear for InnerFidelity.
2. But the weather is surprisingly gorgeous: In the mid-seventies, with nothing but blue skies illuminating the changing colors of autumn. I can't imagine weather more beautiful.
3. Exhibitors have worked extremely hard at getting the best sound possible from these often unfamiliar and sometimes problematic rooms. Many exhibitors have gone without sufficient sleep, so it's no surprise that some seem so tired and anxious. At the same time, however, everyone seems hopeful and enthusiastic.
4. Many people have, very kindly, asked about Natalie and Nicole, my dear friends who often appear in "The Entry Level." It feels almost as if the girls are here with me, which is a sweet comfort: I feel close to home, even though I'm physically very far away.
5. We've already been treated to some absolutely divine music. A recurring thought: We (all of us here—attendees, exhibitors, organizers, volunteers, and press) are spoiled. To be surrounded by this kind of art is a very special gift.