Resonessence Labs and Westlake Audio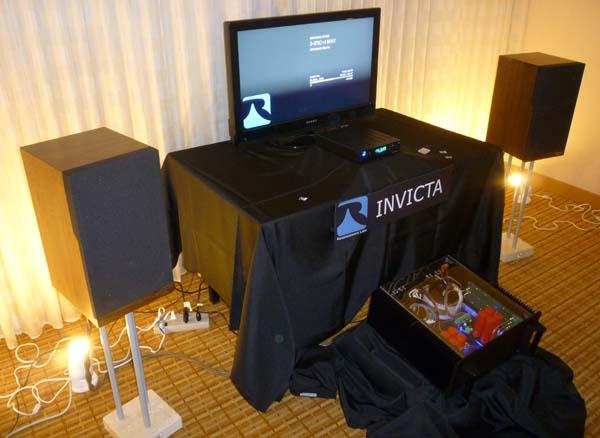 There was a lot of buzz over the new high-performance, highly versatile Invicta DAC/preamp ($3395) from Resonessence Labs. The Invicta handles all resolutions up to 24-bit/192kHz from all of its inputs, including asynchronous USB 2.0.
In addition: There are two front-panel headphone jacks with independent trim levels; an HDMI video output allows the user to view playlists on a monitor; an SD card reader supports AIFF and WAV files via a handy front-panel SD card slot; the simple remote control provides remote access to all features, including USB host control; and the power supplies for all audio components are galvanically isolated.
The Invicta was partnered with Resonessence's 100Wpc, class-A Projecta power amplifier, a preproduction model of a design which should be available by early next year. The Projecta drove a pair of Westlake Audio Lc 8.1 loudspeakers ($6200/pair), with a rated sensitivity of 90.5dB and a nominal impedance of 7 ohms.
The system wasn't much to look at, but the sound was clean and detailed.