The Reservoir Story Page 2
Rudy Van Gelder is the most important engineer in the history of jazz. He is famous for creating "the Blue Note sound." For the first decade of Feldman's career as a producer, Van Gelder also created the Reservoir sound, engineering no fewer than 47 albums for Feldman. The Van Gelder sound was punchy and dynamic. He was among the first to use close-miking techniques, and he "recorded hot," pushing levels, even risking overload. He liked reverb and was an early adopter of the EMT plate. He could make saxophones and drums jump out of your speakers. It was exciting. The style was synonymous with the physical energy and aggression of hard bop.
In 1998, Feldman decided to part ways with Van Gelder.
There have long been controversies surrounding Van Gelder, even if, in jazz circles, they usually are voiced in a whisper. His doubters have objected to his occasional saturation distortion. They have questioned his decisions about reverb, compression, and EQ. There are folks who will tell you that "the best Rudy is early Rudy," which they usually define as pre-1970. Many people have complained about his "boxy" or "hooded" piano sound. (He placed microphones in holes in the soundboard of the piano.)
When Feldman discusses the decision, he chooses his words carefully: "I always loved Rudy's drum sound. He made drums sound like drums. Horns and saxophones too. But there were things that had started to bug me." Feldman's reservations mostly had to do with bass: "I thought it was often too loud. Usually, he recorded the bass on different tracks, one from a mike placed in front of the bass and one from a direct input into the board from the pickup on the bass. Rudy mixed and mastered his own sessions, and often his mixes favored the direct input. I didn't like the sound. I felt it made an acoustic bass sound too much like an electric."
With Nick Brignola's All Business (RSR CD 159), in 1999, Feldman switched to Jim Anderson. Anderson will never be as famous as Van Gelder—no jazz recording engineer ever will—but no engineer specializing in jazz has ever possessed better ears, more skill, or more reliable taste than Anderson. Back when every American city had at least one hi-fi store, Anderson's recordings were go-to demo material. (Patricia Barber's Café Blue, on Premonition, is one example.)
Until it closed, Anderson's preferred studio was Avatar, at 441 West 53rd Street in midtown Manhattan. He estimates that he recorded at least 1000 sessions there: "It had three great rooms with Neve or SSL consoles, and the management was always very friendly to the artists." Many great-sounding recordings came out of Avatar, but Anderson's are on their own level. Their realism is exhilarating, yet they convey a sense of natural balance and proportion that allows the listener to just relax and bathe in the sound. You don't have to adjust to lovable Anderson quirks; he doesn't have any. He allows you to believe in objective truth.
Take Tour de Force, by Nick Brignola (RSR CD 168). The instrumentation is unusual. Anderson gets it all, including the contrasts: the blood and guts of Brignola's baritone saxophone; the delicacy of Chuck D'Aloia's glistening guitar notes; the dark looming of Eddie Gomez's bass; the fine details of Bill Stewart's brushes on cymbals.
Or take Evolution/Revolution (RSR CD 189), the recording debut (in 2007) of gifted pianist Martin Bejerano. The piano is a percussion instrument, and Anderson gets the power and precision of Bejerano's attack. But he also gets the lingering fullness and richness of his piano's sonorities. Edward Perez's bass and Ludwig Alfonso's drums surround and lift Bejerano with rhythmic energy without intruding on his space.
One reason the large stash of Reservoir piano trio recordings is so valuable is that the 19 recorded by Anderson are definitive renderings of this primary jazz format. In fact, the totality of Anderson's 41 recordings for Reservoir constitute a reference-quality archive for audiophiles.
Feldman describes his label as "not dormant." How can this be, when he has not released a new record in 10 years? Now retired from his medical practice, he is still operating Reservoir from his home in Kingston. He still has 96 of his original 97 titles in stock. When he runs out of a title, he presses more. He fills orders from distributors. Customers can purchase albums on websites, including his own (rsrjazz.com) or through amazon.com. Everything is also available on 23 music streaming services, including Tidal, Qobuz, Spotify, Amazon, YouTube, Pandora, and iTunes. He reports that the income from these services is "not insignificant," but he doesn't say whether that ink is still red.
Another way in which Reservoir remains active is a new project that Feldman has undertaken. He says, "For years, I have been haunted by certain problems and defects in some of Rudy's recordings. The bass sound was especially unacceptable on Nick Brignola's Raincheck (RSR CD 108) and Poinciana (RSR CD 151), Rob Schneiderman's New Outlook (RSR CD 106), and Steve Kuhn's Countdown (RSR CD 157). But bass wasn't the only issue. Sometimes Rudy left in little noises or interruptions, little glitches that I called 'Van Gelderoids.' On Ralph Moore's Round Trip (RSR CD 104), there's a noise on one of the tunes where someone accidentally hit a mike. There's also a brief moment where Ralph didn't play a few notes on the 'out' melody of 'Lotus Blossom.' On Brignola's Raincheck, there's a momentary interruption in Kenny Barron's solo on 'Baubles, Bangles and Beads.' On Brignola's On a Different Level (RSR CD 112), the title is really ironic, because the volume levels of the tracks are all different. On The Missouri Connection (RSR CD 124), a great duo piano album by Jay McShann and John Hicks, the two pianos are badly misaligned: One sounds big and one sounds small."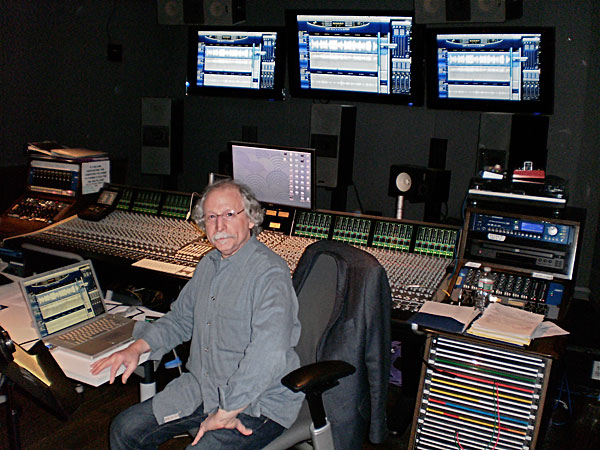 Some producers might be willing to live with these "Van Gelderoids," but gastroenterologist Feldman is a perfectionist. He turned to Allan Tucker for help. He had mastered all of Jim Anderson's recordings for the label. Feldman asked him to remaster the recordings with intolerable "Van Gelderoids."
Tucker has said that "mastering is a deep, dark secret." Even relatively technical music lovers, who possess a general idea of what recording and mixing engineers do, are likely to be vague about mastering. They might well wonder how a mastering engineer can fix, or at least improve, anomalies in recordings that have already been mixed—where, as Tucker puts it, "the cake is already baked." Tucker's remastering project for Feldman is an important new subplot in the Reservoir story.
Tucker is on the short list of the greatest living mastering engineers. After operating Foothill Digital in New Rochelle, New York, for over 40 years, he relocated to Monterrey, Mexico, in 2017. He teaches at the Tecnológico de Monterrey, part of the largest private university system in Latin America. He estimates that he has had his hands on 3500 albums, including some he recorded and/or mixed. He worked on seven albums that won Grammy awards and 24 that were nominated. He is mostly, but not exclusively, a jazz specialist. He co-mastered Metallica's The Black Album, which, at last count, has sold more than 16 million copies worldwide.
In an interview from Monterrey, he began by defining terms: "Mastering is what happens between the mix and the release. The shift from analog to digital, because of the unprecedented tools now available, has turned mastering into a creative phenomenon. It used to be 'We'll fix it in the mix.' Now it's 'We'll fix it in the mastering.'"
"As a mastering engineer, I'm listening with fresh ears. When I listen to what the mix guy has done, I might get a feeling that the head out should have more energy. It feels a little flat, so I goose it. Or maybe the saxophone solo is too loud against the drums, so I drop it down. I can't 'unmix,' but I have four tools that I can manipulate: gain, EQ, dynamic control, and reverberation. There are packages available that provide access to these tools, from soundBlade, Pyramix, and Sequoia. I use soundBlade. The resolution enables me to edit in minute ways. By using multiband compression, I can make a track softer or louder. I can choose frequency bands within the mix and either emphasize or deemphasize them. If, say, I'm not getting enough piano, I can adjust a multiband processor to give me more of that zone. It's a form of remixing, but it's more dangerous because other things in that bandwidth are also going to be affected.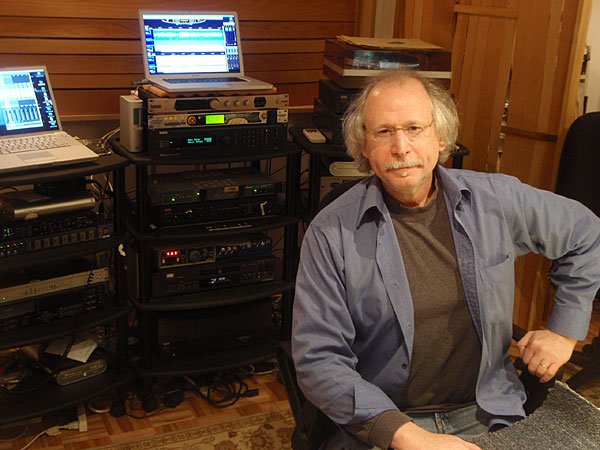 "With the remastering that I recently did for Mark, where there were noises, I used a denoising tool. Digital sound is broken up into samples, and I used samples to replace the noise, with an interpolation edit. It's sort of 'sleight-of-ear': I'm going to distract you from the problem by emphasizing something that is great. All the bass adjustments were done song-to-song. I adjusted bass so it would be reduced in perception but still support the song."
Tucker's explanations provide the layperson with a glimpse into the "deep dark secret" of mastering. ("Mastering is doing a million tiny things," Tucker said.) The proof is in the listening. Take Countdown. Steve Kuhn is one of the unsung masters of modern mainstream jazz piano. Countdown, after Tucker worked his magic, is now in better balance and sharper focus. All of the remastered Reservoirs have been given a second chance at life.
Asked about the future, Feldman is noncommittal. He won't comment about the possibility of new recordings or more remasterings. But, he says, "I will keep the catalog active, assuring that there will be CDs for all of the titles. In my humble opinion, it's all good music, and I don't want it to disappear."