Remembering Kurt Sanderling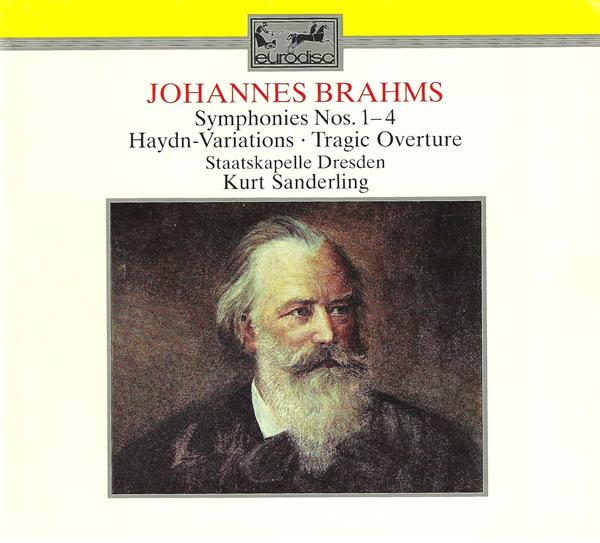 Kurt Sanderling died on September 17 in Berlin, just two days shy of his 99th birthday—of "old age," according to his eldest son Stefan. Sanderling was the last of a generation of conductors displaced by Hitler—an exodus that included Otto Klemperer, Josef Krips, Sir George Solti, Erich Leinsdorf, Bruno Walter, who all went West. (Never mind that Klemperer had converted to Catholicism and that Krips was half-Jewish.) Sanderling fled East, to the Soviet Union.
He was born in Ays, East Prussia (now Orzysz, Poland), on September 19, 1912, studied piano in Berln, became a rehearsal director with the Berlin Staatsoper, in 1931, until the Nazis fired him two years later. In 1936, he left to "vacation" with relatives in the Soviet Union. There he stayed, becoming deputy director of the Leningrad Philharmonic Orchestra in 1941, and then joint principal conductor along with Yevgeny Mravinsky.
The next year, with Leningrad under seige, he was evacuated (with the entire orchestra) to Novosibirsk, Siberia, where he met Dmitry Shostakovich, and, along with the composer, helped the orchestra rehearse the Symphony No.8. He returned to Leningrad in 1944 and eventually returned to Germany: East Germany, where he was chief conductor of the Berlin Symphony Orchestra from 1960 to 1977 and chief conductor of the Dresden Staatskapelle from 1964 to 1967.
In 1995, the British violinist Michael Nutt told Classical Music magazine, "Everything he talks about, he's been there, he's lived it. He'll say 'This is the despair, this is the tyranny, this is the marching army, and you'll know he has got it from the source."
He made many recordings in East Berlin, mainly with the Berlin Symphony orchestra. His Brahms Symphony cycle with the Dresden Staatskapelle, recorded in 1971 and 1972 and pictured above, is especially well regarded and unaccountably out of print.
In early 1981, he recorded a Beethoven cycle in London with the Philharmonia Orchestra for EMI. These recordings are opaque and curiously tame at times but beautifully thought-out. Simon Rattle attended some of these sessions as did pianist Mitsuko Ushida, who said she was "stunned" by the clarity of Sanderling's music-making:
"It is not 'a mechanical clarity or a pure intellectual analytical clarity, but a clarity of what is being said in the music.'" In 1991, Sanderling conducted one of the most harrowing performances ever recorded, Shostakovich's Symphony No.15 with The Cleveland Orchestra, for Erato. (Available as an ArchivMusic reissue.) This symphony, the composer's last and most sparse, is a "tearful, deeply moving farewell to life," Sanderling told his colleague Hans Bitterling, in 1995.
"At the end when the percussion starts twittering and chirping, I always think of the intensive-care ward in a hospital. The person is attached to various contraptions, and the dials and screens indicate that heartbeat and brain activity are gradually expiring. Then comes a vast convulsion, and it's over."
As he returned to the Philharmonia, season after season, Sanderling would tell the musicians, "I'm still here."
Now he's not. Sanderling retired in 2002, age 90. He is survived by his second wife Barbara; eldest son, Stefan, music director of the Florida Orchestra, in Tampa Bay; Thomas, who leads the Russian National Orchestra. Michael, the youngest son, is a cellist and conductor.
Kurt Sanderling: A Selective Discography
Brahms, Symphonies, Haydn Variations, Tragic Overture (3-disc set, 1971 & 1972), Staatskapelle Dresden, RCA/Eurodisc, B000000FL6. Out of print but used copies are easy to find.
Brahms, Symphonies, Alto Rhapsody, Haydn Variations (3-disc set, 1990), Berlin Symphony Orchestra. Profil 11019. (I haven't heard this yet.)
Beethoven, Symphonies, Philharmonia Orchestra (5-CD set, 1981), Discy HR 705222.
Beethoven, Symphony No.5, Berlin Symphony Orchestra (Capriccio, 1984) 10 018. Long out of print and hard to find, this "live" recording is one of the finest Beethoven fifths on disc.
Beethoven, Piano Concertos, with Mitsuko Uchida, Bavarian Radio Symphony Orchestra/ Royal Concertgebouw Orchestra (Philips, 1994-1998) 000531002. B0009A41WE. A controversial choice.
Mahler, Symphony No.9, BBC Philharmonic (1981), BBC Legends #4232.
Shostakovich, Symphonies 1, 5, 6, 8, 10, 15. (5-CD set, 1976–1983) Berlin Symphony Orchestra, Berlin Classics #9217.
Shostakovich, Symphony No.10, French National Orchestra (Naive, 1978) #4973.
Shostakovich, Symphony No.15, Cleveland Orchestra (Erato, 1991) 2292 45815-2. Available from Archiv Music as an "Archiv reissue."
Kurt Sanderling would have turned 100 next September. That surely gives Berlin Classics, especially, the opportunity to offer a big, big box. I am privileged to have heard him conduct live. Twice.