The Quality Deficit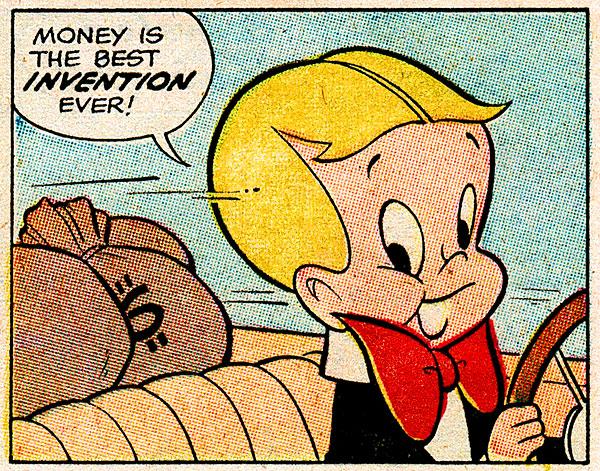 I grew up with a healthy disrespect—almost a dislike—for rich people. Though my home town, Winchester, Mass., is one of Boston's wealthier suburbs, and my father and grandfather were officers in a Boston-area company, my father grew up on a farm and I seemed to inherit his farm-grown distrust for those who have money.
It's ironic, then, that I've spent most of my professional life working for customers most of whom come from the upper third of society, economically—and a good deal are in the top couple of percent, as our recent subscriber survey shows. (My first 16 working years were spent as an auto mechanic, with a specialty in Mercedes-Benz, BMW, and Porsche; for the last ten I've published Stereophile.)
In spite of my prejudice, I've come to admire the taste of well-to-do people. If you have to charge more for a superior product or service, wealthy people will buy it. Not-so-wealthy people will also scrimp and save to have the best even though it means much more sacrifice than it does for the wealthy. The not-so-wealthy frequently have better taste because the sacrifice is commensurately greater than for the wealthy.
These thoughts were my reaction to a discussion on "Sunday Morning With David Brinkley" this January 5th. The subject was President Bush's visit to the Far East, in which he lobbied the Japanese to buy more American cars. No matter your political philosophy, this was a foolish objective; taking along a herd of Detroit auto executives underscored the foolishness.
The thorny subject of our enormous trade deficit with Japan has many ins and outs, but some of the things being said on the "pro-American" side are downright nuts. The representatives of the US auto industry particularly are acting as if Japan has had a huge head start in making quality goods, and the poor old US should be given a chance to catch up. They seem to forget that people like me (and them, even more) grew up in an America where "Made in Japan" was a stigma. Japan came out of World War II stone broke and got where they are through tremendous hard work and sacrifice—sort of like the US during the first part of the 20th century.
When Toyota was launched in the US they had nothing like an automatic toehold. In fact, the cars weren't that great: not nearly as reliable as they are now, and not particularly well suited to Americans' needs. So what did those sneaky Japanese auto executives do? They changed the cars to better appeal to the customers! And they adopted a fanatical attitude toward automotive reliability that had never been tried by anyone—not (especially) the English, not the French, not the Americans, certainly not the Italians, and not the Germans, either.
The Japanese auto industry has accomplished a modern industrial miracle. It's damned hard to make cars that don't break at all for 60 or 70 thousand miles; for all the different companies of an entire country to have virtually the same standard is amazing. Say what you want about cheap capital, government-organized industry, and cartel buying arrangements; Japanese cars sell so well in Japan and the US because they're good cars and they don't break. The reason that US cars hardly sell in Japan, and sell with increasing difficulty in their own domestic market, is that they're not so good, and they break much more often.
What's this got to do with high-end audio? Well, American high-end audio sells with no difficulty in Japan, closed markets or no. In fact, the stuff to own in Japan, and most of the Far East, is American, with significant popularity also enjoyed by British, French, Italian, and German designs. Followed closely by the Swiss, Germans, Italians, and French, the Japanese are now the rich people of the world, and will be for the foreseeable future. And like the rich people whose cars I fixed, the Japanese appreciate quality when they see it. The US auto executives wasted their time going to Japan; they should be looking at the kinds of inspired and energetic people who run businesses like Audio Research, Martin-Logan, Krell, Vandersteen, Madrigal, Thiel, Jeff Rowland Design, Apogee, B&K, Classé, Mondial, Hales, Magnepan, and AudioQuest if they want some lessons on how to sell to the Japanese. It would help them more than President Bush will be able to.—Larry Archibald