Perlisten S7t loudspeaker Page 2
Clearly though, this speaker was not immune to placement/boundary issues. More effort in positioning them was the only remaining option, so I moved them around. They ended up not far from where they started but somewhat closer to me (10.5' rather than 12') and closer together (7.5' rather than 8'). The Super Bass Traps I keep on the sidewalls were moved from just in front of the speakers to a position behind them. Given the wide horizontal dispersion of the S7t, it seems likely, in retrospect, that the traps were absorbing a significant amount of the medium- and high-frequency early reflections that contribute to the sense of immersion and soundstage width (footnote 3).
Listening anew
One of my favorite recordings for solo and grouped voices with instruments is "Nobody" on Ry Cooder's album Jazz (Warner Bros 3197-2, CD). This track has always seemed somewhat artificial in that the male voices, which are warm and forward, contrast sharply with Cooder's vocal solos, which are cooler and more distant. Sometimes I co-localize Cooder's guitar with his voice, while at other times it seems integrated with the other instruments.
With the Perlistens in their sweet spots and I in mine, placement of the instruments was perfectly clear. More than that, the relationships between them and their tonal characteristics were more consistent and seemed less artificial. This has been one of my "go to" cuts for years; hearing them rendered this way left me impressed with the S7t.
An obvious next step was to "Sister Rosetta Goes Before Us," from Allison Krauss's Raising Sand (Rounder 11661-9075-2, CD) on Qobuz. Much as I love this, it's another track with sonics that have perplexed me in the past. The S7t's sorted it out. Krauss's voice is pure and sweet, as is her violin. The bloat I'd heard in the bass with other speakers was gone; the bass lines remain full and decisive. I'm used to having multiple subwoofers and yet, with the S7t, I do not feel bass-deprived because the lows I hear are full, dynamic, taut, and balanced at all listening levels—not only when played loud.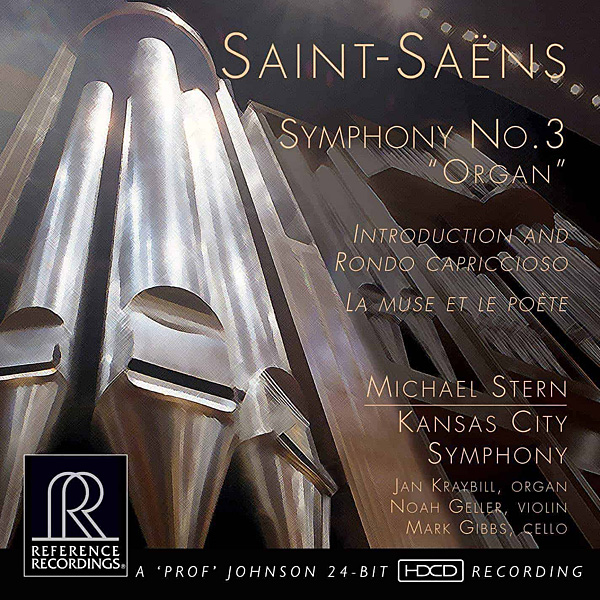 Let's find out how well the Perlistens do with tracks with serious bass. First I listened to several performances of Saint-Saëns's Third Symphony, which, of course, vary in their rendering and balance, from the classic with Charles Munch with the Boston Symphony Orchestra (RCA Red Seal 82876-61387-2, SACD) to the recent audiophile recording with Michael Stern and the Kansas City Symphony (Reference Recordings RR-136, SACD). In every case, it was easy to pick out and follow the organ's bass line in the second movement, even when the playing was soft and slow. However, with Stern's Reference Recordings take, the impact of the opening and the run-up to the conclusion of the finale was awesome. The dynamic capabilities of the S7t's exceeded anything that I've heard before in this room.
I had a similar experience with the opening scene of Bartók's Miraculous Mandarin, which depicts chaos and danger in the city. The danger is ominously intoned in a passage scored for organ and low brass, including a bass tuba. Some recordings fail to give this passage sufficient weight, rendering it toothless. Others, such as Antal Dorati's Detroit Symphony recording (Decca 411 894-2, CD), give it full and fearsome power, to the point where the sound clogs on lesser systems. Not so with the Perlisten S7t's, which filled my room with huge, angry pulsing and set me up for the awful events to come.
For a final demonstration of the S7t's dynamic capabilities, I picked some Mozart! No kidding, Mozart, but with a little help from some friends. One of my longtime favorite discs, Dream of the Orient (DG 474 9922 SACD), pairs Concerto Köln with the Ensemble Sarband, which Wikipedia describes as a "German early music ensemble with musicians from 7 nations, focusing on musical connections between Orient & Occident; Jewish, Christian & Muslim music." This album attempts to demonstrate the bidirectional flow between the classical music of Europe and the traditional (and formal) music from cultures farther East. Of the many lovely surprises on the wonderful album, none is more arresting than the Overture to Mozart's opera Die Entführung aus dem Serail. A brief, improvised introduction in dulcet tones precedes the Overture, which begins as listeners would expect. Then, after the brief statement of the main theme in the strings, Ensemble Sarband piles on and there is an explosion of strings, winds, and exotic percussion. I set the volume to a comfortable level for the intro, but now there was much more of a jump! at the tutti than I'd ever heard before. The impact was much as it would have been live from good seats. It was thrilling.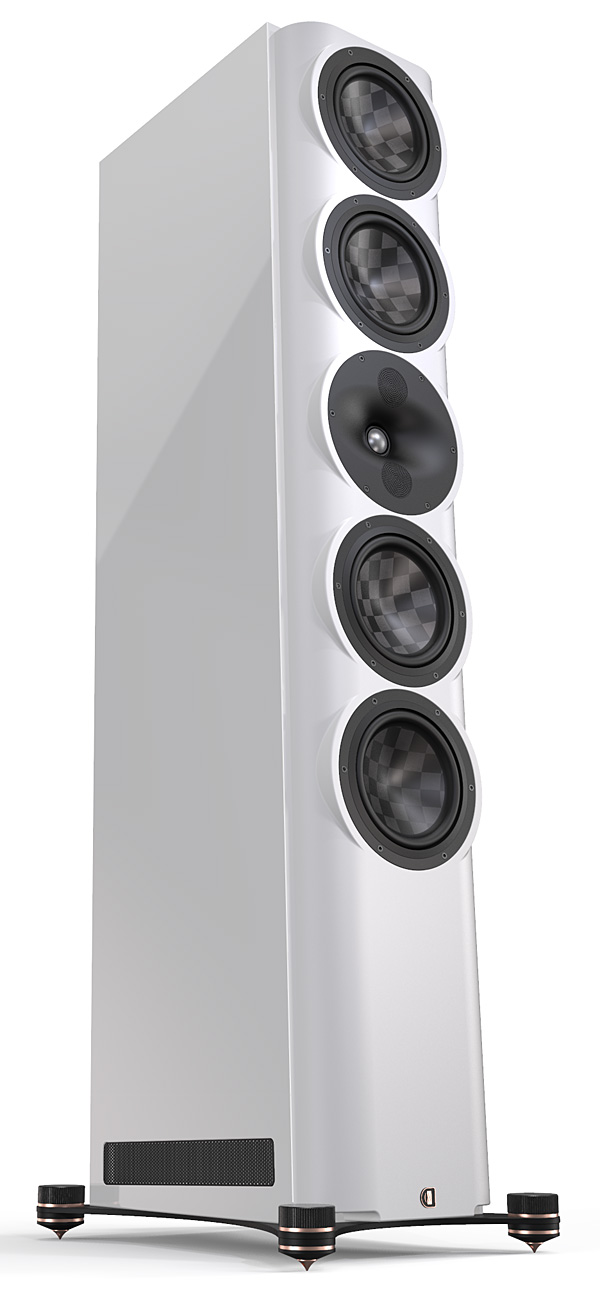 I got to thinking that the S7t would be great for Bruckner, Mahler, Wagner, and other Romantic composers who carry melodic lines in the lower strings and brass. So it was with the second movement of Bruckner's 7th Symphony, where so much of the action flows through the cellos and bass fiddles with commentary from French horns. Herbert von Karajan's 1970–71 DG recording with the Berlin Philharmonic, remastered in DSD (Esoteric EES 90059), was as warm and rich as ever, but the Perlistens delivered new details in the lower strings and a greater sense of depth.
The satisfaction I derived from the S7t extends beyond bass and dynamics. This speaker is superb on subtler fare, such as the delightful French Duets (Hyperion LC 7533) on which Paul Lewis and Steven Osborne play music for four hands by Fauré, Poulenc, Stravinsky, Debussy, and Ravel. The music is charming and playful, and the piano tones were as clear and light as champagne bubbles.
Zuill Bailey's recent recording of Bach's Cello Suites, on the PS Audio–sponsored Octave Records (OCT-0008, 2 SACDs + 2 DataDiscs), is a triumph musically and technically. Bailey's 2008 recording of the suites was highly praised, but this new one—made in January of 2021, a year into the COVID-19 pandemic—reveals a more mature artist, seasoned by time and circumstance. Bailey's instrument is well-defined, centrally placed, and quite far forward, set within a comfortable (but not distracting) ambiance. As reproduced by the S7t's, Bailey's tone was full, and the distinct contributions of bow, strings, and wood were easy to hear and appreciate. Two-plus hours disappeared gracefully.
A comparison
I compared the Perlistens to my Revel Studio2 speakers sequentially by moving each into their ideal positions, and by placing them side by side and using an A/B toggle switch. When comparing them sequentially, I noted that the Revels' soundstage was consistently wider but their tonal balance was thinner, particularly in the upper bass. Conversely, the Perlistens had a more even tonal balance and, while the soundstage was not as wide, it was just as deep as that cast by the Revels. It was, as Dan Roemer said it would be, impossible to localize any sound to the individual Perlisten drivers.
I got similar impressions in the direct A/B comparisons, although in this round of testing, the tonal balance differences seemed less striking than I expected. I consistently preferred the fullness of male voices with the S7t's, but that preference could be erased by invoking Dirac Live correction with the Studio2s. Overall, and without the advantages of Dirac Live, the S7t seemed more neutral and relaxed. The Revels offered a wider soundstage and also more midrange detail, but, in extended listening with the S7t's, I didn't miss them.
Conclusion
The Perlisten S7t reminded me of no other passive speaker that I have heard before. The closest comparisons in my recent memory are both DSP-controlled loudspeakers: the Dutch & Dutch 8c and the Kii Three. What all have in common is their dispersion. The Perlistens, though, are entirely passive, much larger, and seemed capable of dynamic response beyond what the smaller, active speakers could achieve; that's from memory of course. Driving the S7t's, my Benchmark AHB2 amplifiers never blinked—assisted, no doubt, by the S7t's 92dB sensitivity.
It's rare to find an audio product, let alone a loudspeaker, that is beyond reproach. The S7t is one such loudspeaker. True, it doesn't shake the room,5 but that's a virtue, not a vice: It has ample bass and plays plenty loud. The result is a system that sounds transparent, producing music not obscured at any listening level.
Overall, the Perlisten S7t is the best speaker I've heard in this room. It should be considered by anyone seeking long-term musical satisfaction without practical limitations. New company, new speaker, new world
---
Footnote 3: The Ready Acoustics Chameleon Super Sub Bass Traps are not tuned bass traps. Rather, they're thick (6") sound-absorbing panels. Consequently, they absorb at high and midrange frequencies at least as much as they do in the bass. The manufacturer claims that they absorb all the way down to 20Hz, but, seeing as how a 20Hz wave has a wavelength of 55', there can't be a lot of absorption going on at the lowest frequencies.—
Jim Austin
Footnote 4: If you want more bass, and I sometimes do, the right way to do it is to add one or more subwoofers, properly placed and properly equalized. Perlisten's range of subs looks quite appealing.