Payday Albums: 7/26/13 & 8/23/13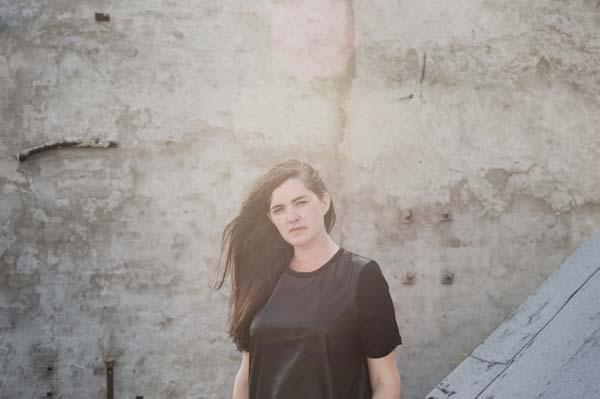 I've been so happily preoccupied with my review of NAD's new D 3020 integrated amplifier that I've again fallen behind on my "Payday Albums" posts. My review of the D 3020 will appear in our November issue. I used many of the albums listed below as demo material for that review.
It's been a seriously great time.
Payday Albums: 7/26/13
Mayer Hawthorne: Where Does this Door Go (CD, Republic Records)
We had been planning a feature on Mayer Hawthorne, to be published in our October issue, but it fell through. At around the same time, I began seeing ads for the Hawthorne's album, Where Does this Door Go, everywhere, so I became curious. Two things set me over the top: Pharrell Williams' involvement as co-producer and Kendrick Lamar's guest verse on the single, "Crime."
My initial response was more or less positive, but I still haven't given this album much of a chance. I need to come back to it.
Zomby: With Love (LP, 4AD)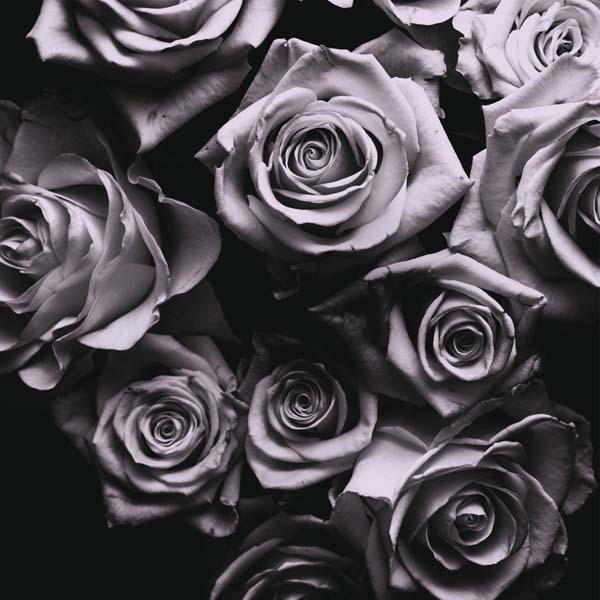 Ah, Zomby. I pretty much love everything this guy does. His sound is dark, distinct, and troubled. It always gets my attention. I wish, though, that there were more variation overall and that individual tracks were more fully formed. Some of these pieces feel like sketches and Zomby seems to have no problem just throwing stuff out there—it's almost as though he has a certain disregard, or lack of respect, for his own work—but, even as sketches, these pieces are captivating.
And, somehow, as much as the individual pieces feel incomplete, the whole feels epic.
Boards of Canada: Tomorrow's Harvest (LP, Warp Records)
Honestly, I don't know much about Boards of Canada, except that they are almost universally respected by critics and adored by their fans. The fact that this is their first full-length release since 2005, and that it came as such a surprise to so many, made it feel even more important. I haven't listened to it yet, though.
Daft Punk: "Get Lucky" (12" LP single, Columbia)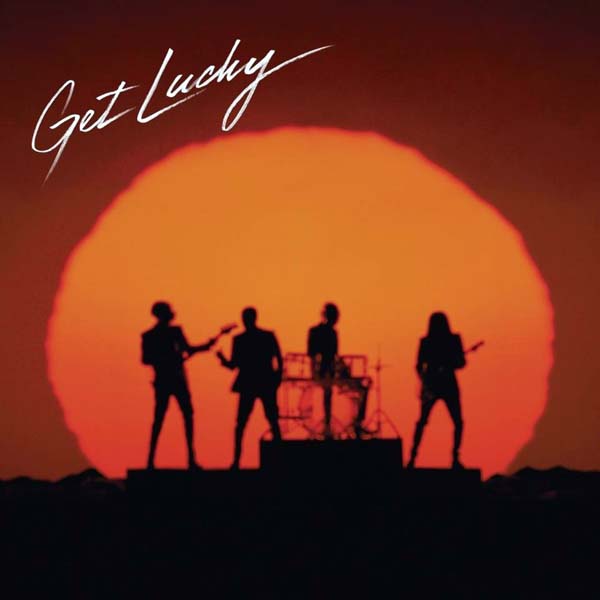 My ongoing affair with Daft Punk's brilliant Random Access Memories continues with this 12-inch single for the smash hit, "Get Lucky." Included here is the album version, a radio edit, and, especially great for parties, an extended remix.
Jay-Z: Magna Carta Holy Grail (CD, Roc-A-Fella Records/RocNation)
In stark contrast to Kanye West's Yeezus, release just two weeks prior to Magna Carta Holy Grail, Jay-Z's latest is luxuriously packaged and looks, feels, and sounds thoroughly and thoughtfully considered.
I had no idea that this album was coming out, or even in the works, until a day before its release, when I saw a Samsung advertisement that aired on network television. The album was made available as a free digital download for Samsung customers, via smartphone app, on July 4, and released for retail sale four days later by Roc-A-Fella and Roc Nation.
The unusual marketing strategy was a success, I guess. The album was certified platinum on the day it was released.
There are some seriously cheesy songs here, but there are also a lot of interesting beats. And, every now and then, Jay-Z drops a series of lines that completely dazzle. Overall, the production is very good. I desperately wish, though, that Jay-Z would look beyond himself, beyond his own failures and successes, for lyrical inspiration. I'm especially tired of hearing about his collection of cars and paintings.
Wale: The Gifted (CD, Atlantic Records)
The second I heard the hit single, "Bad," which uses a creaky bedspring for a rhythm track (Why hadn't anyone thought of that before?), I needed to learn more about Wale. Turns out, he's a Nigerian-American rapper from Washington, DC, and The Gifted is his third full-length release.
The horrible album art was almost enough to drive me away, but I gave in when Ms. Little fell even harder for "Bad" than I. And I'm glad I did because this album has brought me more pure happiness than any other on this list. It's fun, smart, expertly produced, invokes classic rock and soul while placing its lyrical focus on modern topics, and is filled with the sort of big, infectious choruses that beg spontaneous sing-alongs.
Payday Albums: 8/23/13
Anna von Hausswolff: Ceremony (LP, Other Music Recording Co.)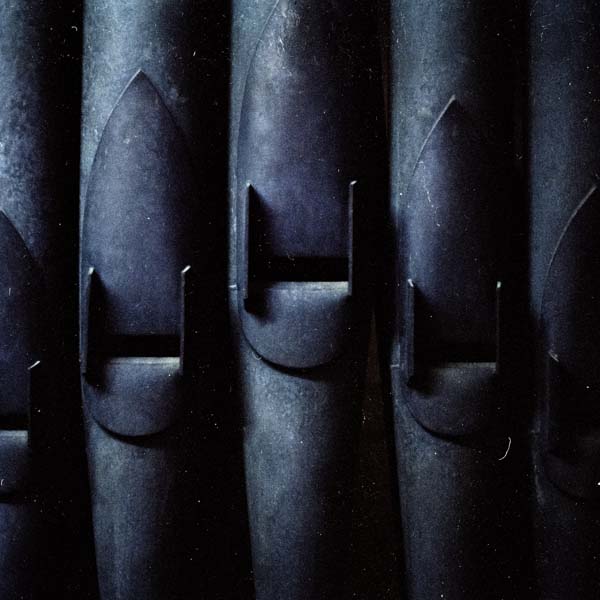 Born September 6, 1986, in Gothenburg, Sweden, Anna Michaela Ebba Electra von Hausswolff is a singer, songwriter, and pianist. On this, her second full length album, she plays pipe organ and often displays her own soaring pipes.
When I heard the lovely single, "Mountains Crave," which successfully employs pipe organ as a pop-music instrument, I made a note of Hausswolff's name and waited patiently for the album's release. North American listeners had to wait until July 9th to hear Ceremony, but the album was actually released last year in Europe, where it was exceptionally well-received, earning nominations for two Swedish Grammys and the Nordic Music Prize. It's hard to imagine an album of this nature winning such praise in the US, where creaky bedsprings and Samsung promos rule, but it certainly deserves the attention. Ceremony, like Loud City Song and Nepenthe (below), strikes me as an uncommonly beautiful and distinct work. Incidentally, Anna von Hausswolff is the daughter of sound artist Carl Michael von Hausswolff. Thanks to Other Music for bringing her to our homes.
Marina Rosenfeld: P.A./Hard Love (LP, ROOM40)
Another deep and fascinating album from Lawrence English's Room40 label, P.A./Hard Love finds sound artist Marina Rosenfeld collaborating with virtuoso cellist Okkyung Lee and dancehall vocalist Warrior Queen. An unlikely but successful marriage of musical and artistic elements—intriguing, nearly impossible to categorize, and not at all as academic as it sounds on paper. More than anything else, these songs sound like dancehall tracks from outer space. Pretty awesome.
Van Dyke Parks: Songs Cycled (LP, Bella Union)
Nothing much to say here except that when Van Dye Parks releases an album, buying it seems like the right thing to do. Great album title and cover art, too.
Earl Sweatshirt: Doris (CD, Columbia)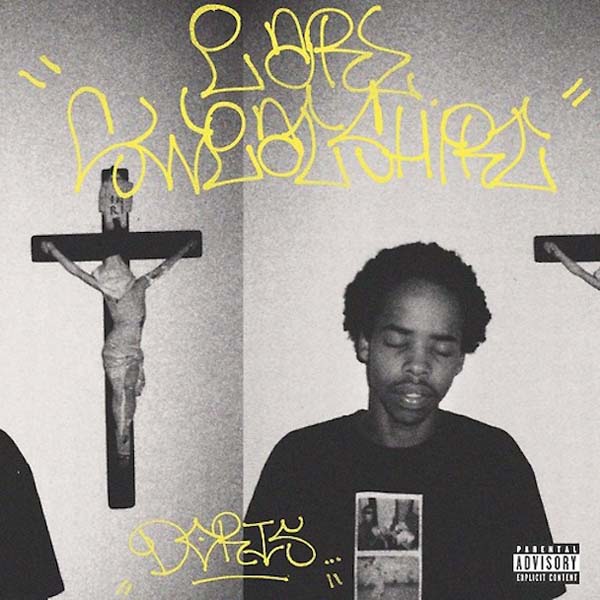 It sounds like 1990s gangsta rap slowed down to a crawl—thick, dense, and sluggish—while Earl lets impossibly long strings of words fall from his mouth. Like his father, Keorapetse Kgositsile (Bra Willie), Earl's a poet. You'll hear beginning rhyme, end rhyme, tons of internal rhyme—all with endless twists and turns.
After only a couple of listens, I find the music somewhat dull, but the words and flow are impossible to ignore. I'll keep listening.
Julianna Barwick: Nepenthe (LP, Dead Oceans)
Vocalist Julianna Barwick traveled from Brooklyn to Iceland, where she wrote, recorded, and produced this album with Alex Somers of Sigur Ros. Though I would still love to hear more straightforward songs from Barwick, Nepenthe is as beautiful as anything she's previously released, but sounds far more focused, considered, and fully realized.
Julia Holter: Loud City Song (LP, Domino Recording Co.)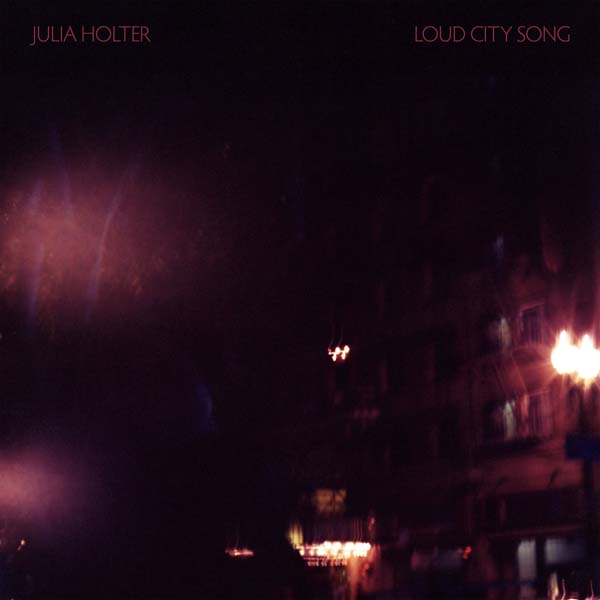 Loud City Song is Julia Holter's third full-length release, but first to be recorded in a proper studio. It sounds it, too—polished, mature, and determined. You can read more about it now, at AudioStream, and check out my review in our upcoming October issue. I think you'll like this one. A lot.