Naxos Opens ArkivJazz.com, Shutters ClassicsOnline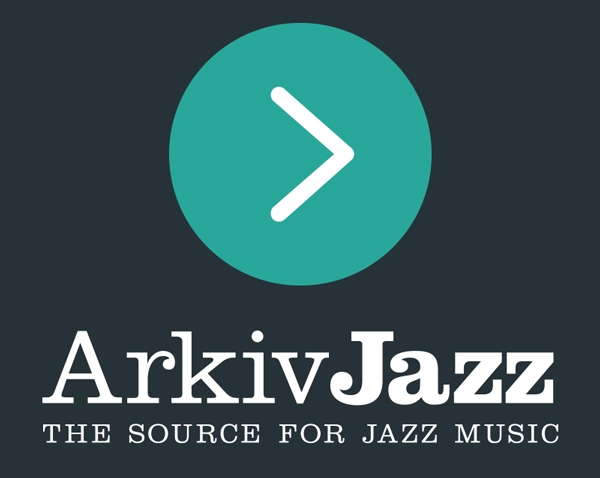 Naxos, owner of online classical recording retailer ArkivMusic.com, has now launched
ArkivJazz.com
. A one-stop shopping destination for an international coterie of jazz lovers who seek CDs, vinyl, and DVDs, the site sells recordings from "all labels, major and independent." In addition to exclusive interviews and editorials, ArkivJazz also offers a VIP subscription that includes free US shipping and member-only specials, plus a complementary subscription to
Downbeat
magazine.

In a conference call with the trio responsible for the site—Jeff Van Driel, president of ArkivMusic; Jonathan Eby, COO of Naxos of America and Steve Singer, general manager of both ArkivJazz and ArkivMusic—Stereophile learned that jazz remains an under-served market. With detailed data scarce to non-existent on Amazon, Van Driel and Eby realized that since Naxos excels in data, and the data structure of jazz and classical titles is quite similar, they could do for jazz what they now do for classical.
"When you're trying to find a classical or jazz recording, the hunt can be difficult unless the recording is by a top name artist," Van Driel said. "It's the data structure that helps jazz lovers find what they're looking for, and data is the foundation for a lot of what Naxos does. If you want to know the sidemen who played on a particular recording, you can drill down through the data on ArkivJazz and find it."
To further ensure that ArkivJazz meets the needs of jazz lovers, Eby recruited several experts in the field. Singer, for example, worked at Universal in jazz and classical for many years. Another specialist is Tom Everett, who spent quite some time as general manager of Blue Note Records. ArkivJazz's merchandiser, Larry Isaacson, previously ran the jazz department at the huge Tower Records on West 4th Street in New York City.
"Thanks to our combined expertise, we have the ability to better curate and elevate the deep catalog within genres where this is a priority," Singer said.
While ArkivJazz does not currently host an Amazon-like marketplace where sellers of used jazz recordings can peddle their wares—the potential for such does exist—it does offer a jazz version of ArkivMusic's exclusive recording reissue service.
"ArkivMusic has some 10,000 previously deleted titles that it offers as ArkivMusic CDs, and ArkivJazz will also offer recordings that are no longer available physically," Van Driel said. "If the original master files are available, we source them from the record label. But in some cases, our ArkivJazz reissues have to come from the CD master."
While the company has no firm plans to stream, they are looking "very closely" at adding lossless and HD downloads. "Downloads may be decreasing, as are CD sales, but we're investing in CDs even as CD sales are declining, so it's not that far off to imagine that the same consumer could want to buy a hi-rez download," Van Driel said. "The quality of the recording is very important in classical and jazz. Where mp3 downloads may be tanking, we do see a continuity of collectors who want, at a minimum, lossless downloads, and also want hi-rez."
As for MQA downloads, there have preliminary discussions. Either Van Driel or Eby said, "I've done the 'taste test' and been blown away by it, but I'm always wary of something that's played on $60,000 speakers, which is not what I listen to everyday. Regardless, MQA downloads are under consideration. We really have to make sure they're what consumers want."
On the classical front, Naxos' classical streaming/download site, ClassicsOnline, first eliminated virtually all of its non-Naxos titles, and then shut down entirely. To get the scoop on that, and what's happening with the CD/download/streaming industry, I Skyped with Naxos's founder and head honcho, Klaus Heymann.
The ClassicsOnline story is simple. Given what labels charged the site for carrying their product, Naxos was unable to offer the service for less than $15/month. While the site did offer music from Sony, whose catalog Naxos distributes in the US, it could not attract either Warner and Universal, let alone smaller labels such as Hyperion. That was not what Heymann envisioned when he started it.
After ClassicOnline switched to only offering music from Naxos's family of labels—these include, in addition to Naxos, Marco Polo, Dynamic, Orfeo, Ondine, and Capriccio—and lowered its price to $4.99/month or $40/year, only a smaller number of consumers came onboard. The site still might have flown, had not its infrastructure provider decided to pull out of hosting. At that point, Heymann realized that, given the unexpected additional cost of developing the site, he could only operate at a loss. In short, no go.
What remains for streaming is the Naxos Music Library, which is primarily aimed at music professionals and educational institutions. That site now offers 320kbps streaming for premium subscribers, and 128kbps for standard. There are no plans to up sound quality to Red Book and beyond.
"We are primarily a content owner," Heymann said. "We're lucky we launched Naxos Music Library when we did in 2002, because we were the only streaming site."
Of course, there is also ArkivMusic, whose relatively faithful clientele currently accounts for 25% of total classical CD/DVD/Blu-ray sales in the United States.
"CD sales are not holding," Heymann said. "In 2015, we had seven new releases that sold more than 10,000. In 2016, not a single release sold more than 5000. There's still a stable market that buys 2000–4000 of everything. I am confident there will be CDs for another 5 or maybe 10 years. But the times of substantial sales are gone.
"I also think that downloading will shrink or shrivel. Our iTunes figures went down 30% from the year before. Streaming is making good money for people with vast catalogs who can build playlists, but it's not doing anything for album sales. People aren't listening to albums as much as single tracks.
"The business model where streaming services have to pay 70% of revenues to rights holders is basically not viable. I know, because I am both a rights holder and platform operator. In this environment, I think only platforms operated by entities with revenue streams other than subscription income will survive. I'm thinking of iTunes/Apple music, Amazon Music Unlimited, and hopefully Spotify (advertising revenue). I don't think any of the other streaming sites will survive, because they can't make a living solely from streaming.
"Naxos Music Library will survive because we own a substantial part of the recordings on the platform. And we will also continue to make money by licensing recordings for Hollywood TV series, movies and commercials; collecting royalties for public performance and on the radio, and our other services."
Where such a rapidly changing scenario will leave the recording and music business in five or ten years, and what will befall emerging artists, is anyone's guess. If Heymann is correct, there may be far fewer pretty pictures to contemplate.