Music in the Round #79 Recordings in the Round
Sidebar 2: Recordings in the Round
It's been five years since I've had the time and space for this feature. I can't hope to catch up with all that's happened since, but in reviewing surround gear for "Music in the Round" I've used and mentioned the most notable surround recordings as references, and reviewed the recordings themselves in "Records to Die For." When the last installment of "Recordings in the Round" was published, we were still dealing mostly with SACDs and the very first Blu-ray Audio discs. I now prefer to download files, but most surround downloads are also available as physical discs.
Prokofiev: Symphonies 3 & 4
Challenge Classics CC72584 (SACD/CD, 24/352.8 FLAC download from www.spiritofturtle.com). 2015. Bert van der Wolf, eng. DDD. TT: 58:00
Prokofiev: Symphonies 6 & 7
Challenge Classics CC72714 (SACD/CD, DSD64 download from www.nativedsd.com). 2016. Bert van der Wolf, eng. DDD. TT: 72:22
Both: James Gaffigan, Netherlands Radio Philharmonic Orchestra
These first two releases in a projected cycle of all of Prokofiev's symphonies are both blockbusters. First, James Gaffigan's view of these works is passionate, and he's more overt about that passion than is Valery Gergiev in his traversal. This is Prokofiev with weight and wit. In particular, symphonies 3 and 6 stand with my favorite performances, by Abbado and Weller, respectively (both on Decca LPs). Second, the Netherlands RPO carries it all off with power and precision. Third, the engineering by Bert van der Wolf is spectacular, with a spacious soundstage and formidable bass. He recommended the 24/352.8 FLAC over the DSD download; I found the difference subtle, but slightly preferred the DSD with the exaSound e28 DAC.
Schumann: Manfred
Vocal soloists; Münster Concert Chorus, Münster Philharmonic Chorus, Münster Symphony Orchestra; Fabrizio Ventura
Ars Produktion ARS38192 (SACD/CD). 2016. Annette Schumacher, prod.; Manfred Schumacher, Martin Rust, eng. DDD. TT: 65:32
Described by Schumann as "a dramatic poem with music in three parts," based on the poem by Lord Byron, Manfred is an odd, extravagant production recorded in a series of live performances in 2015. The familiar overture is nicely paced and well performed, but many better are available. The rest consists of 14 melodramatic arias, choruses, and incidental music interleaved with six sections of spoken passages in German). It appealed to me because I long ago imprinted on two mono Columbia Masterworks LPs of a dramatic recording in histrionic English, with the Royal Philharmonic led by Sir Thomas Beecham. Here, the soloists, and the Münster orchestra and choruses, are more than competent as conductor Fabrizio Ventura offers us this unfamiliar and lovely music. This recording makes great use of multichannel: the orchestra and soloists are up front, a phantasmagoria of spirits and ghosts swirling around the listener. Despite my continued enjoyment of the whole thing, I suggest sampling it online before purchase.
Biber: The Rosary Sonatas
Rachel Podger, violin; Jonathan Manson, cello, viola da gamba; David Miller, theorbo, archlute; Marcin Swiatiewicz, harpsichord, organ
Channel Classics CCS SA37315 (2 SACD/CDs). 2015. Jonathan Attwood, prod.; Jared Sacks, eng. DDD. TT: 2:14:26
I am addicted to these sonatas, and buy every recording I can find. There are many good ones, several in multichannel, including three new ones in the past year alone. I've settled on this one for its balance. There is already so much joy and intensity in the music that adding more is as compromising as is conveying less. Rachel Podger plays beautifully, and the supporting ensemble is superb: they proceed through this musical and emotional journey with passion and resolute focus. Jared Sacks's recording is utterly transparent.
I also recommend two other outstanding DSD recordings of these sonatas: Riccardo Minasi (ArtsMusic 47735-8) and Ariadne Daskalakis (BIS 2096). Buy at least one of them!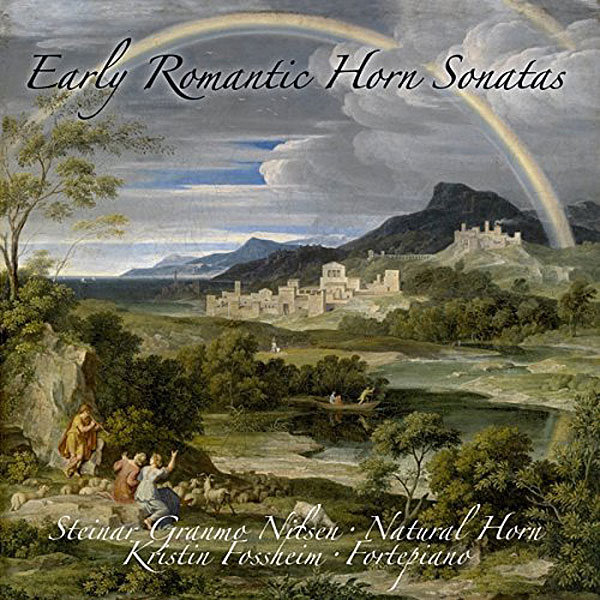 Steinar Granmo Nilsen: Early Romantic Horn Sonatas
Danzi: Sonata in E-flat, Op.28. Ries: Grand Sonata in F, Op.34. Von Krufft: Sonata in E.
Steinar Granmo Nilsen, natural horn; Kristin Fossheim, fortepiano
2L 113-SBD (SACD/CD & BD-A, DSD 64 download from https://shop.klicktrack.com/2l/). 2015. Morten Lindberg, prod.; Morten Lindberg, Beatrice Johannesen, eng. DDD. TT: 68:00
You must hear this. Most of us are used to hearing valved French horns in an orchestra or band, and occasionally a natural (valveless) horn, particularly in some recordings of Mozart's concertos. What most have not heard is a natural horn up close, as here. The Ries sonata begins with two pianoforte chords that set up an expectation of scale; the entry of the horn blows it away. It's large, it's sharply defined, and you can almost feel Nilsen's blast of air. More than that, the music is delightful, with charm, melody, and drama. If you like Beethoven or Mendelssohn—or, better yet, Beethoven and Mendelssohn—you'll enjoy these three works as the sound of Nilsen's magnificent horn in your room never looses its grip on your audiophile ears.
National Brass Ensemble: Gabrieli
Gabrieli: Selections from Sacrae Symphoniae (arr. Tim Higgins), other works. Williams: Music for Brass.
National Brass Ensemble
Oberlin Music OC15-04 (SACD/CD, DSD64 download from www.nativedsd.com). 2015. Michael Bishop, eng. DDD. TT: 68:29
This brass spectacular is the latest in a distinguished line. The patriarch was the 1968 stereo classic The Antiphonal Music of Gabrieli, performed by members of the Philadelphia Orchestra, the Cleveland Orchestra, and the Chicago Symphony, and organist E. Power Biggs, and is now available as a stereo SACD (Sony Classical SS 89173). The music pretty much demands multichannel recording, and there have been several outstanding SACD offerings, including Paul McCreesh and the Gabrieli Consort & Players' Music for San Rocco (SACD/CD, Archiv 477 086-2) and the Berlin Brass's Berliner Dom: Music for Brass & Organ (SACD/CD, Pentatone PTC 5186 509). Inspired by the 1968 recording, this spectacular new release includes many of the same works, as well as a newly composed piece by John Williams that fits in well. The National Brass Ensemble is entirely new, its 26 players drawn from a wide array of professional orchestras (see www.balquhiddermusic.com/gabrielihiggins-project/). Recorded direct to DSD at Skywalker Sound Stage by Five/Four Productions, with Michael Bishop (of Telarc fame) at the controls, the playing is exuberant and precise, as is the crystalline delineation of the instruments' sounds. The clarity and directness are in refreshing contrast to the more reverberant venues of the Archiv and Pentatone recordings, but this is a matter of taste. Each is quite wonderful in its own way.