MrSpeakers Mad Dog headphone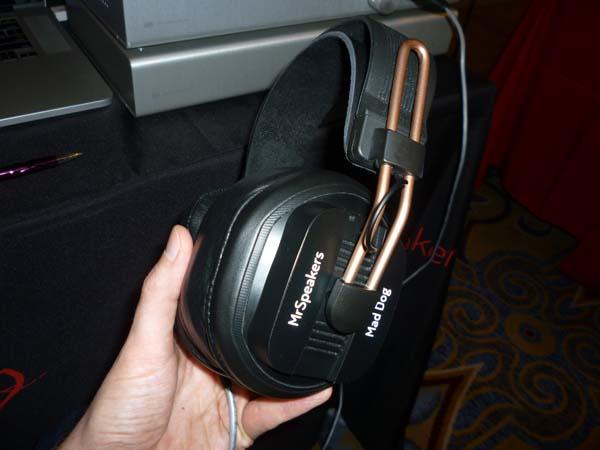 Dan Clark's MrSpeakers Mad Dog headphone ($299) starts as a Fostex T50RP, but adds extremely comfortable lamb-leather ear pads, a leather "comfort strap," revised 3.5mm and 7mm headphone jacks, and modifications to the headphone cups and driver surfaces.
Clark's goal was to make a closed-back headphone that would perform well at home and on the go. He says that additional upgrades can be made easily over time, so that customers can "treat each purchase as an investment."
I listened to Four Tet's "Rounds" through a Burson Audio headphone amp and was impressed by the detailed, dynamic, and spacious sound. And, while the headphones were rather larger than what I've grown accustomed to, they fit very lightly and comfortably on my head.