Mola Mola Makua Linestage with DAC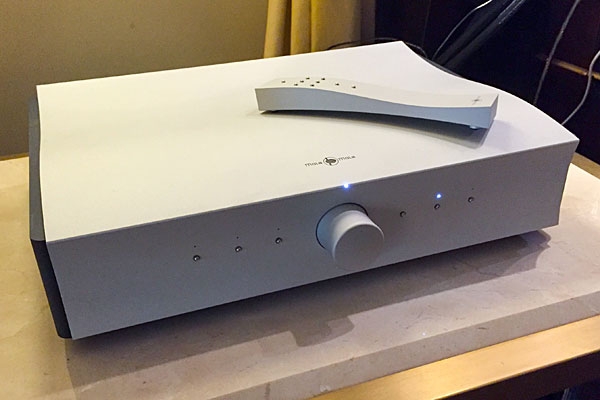 One of the great pleasures of CES is discovering new music. People come from all over the world, and often bring surprising choices.
Such was the case when distributor/retailer GTT Audio's Bill Parish asked what I'd like to listen to, and I turned it back over to him. I'm not sure who made the choice, but between Parish and Mola Mola's Bruna Putzeys, who had walked over, a track from Christine and the Queens emerged. New to me, and I've already ordered the disc on Amazon.
I was here to check out the Makua Linestage ($11,740) from Mola Mola which can include an optional DAC ($6,600) and phono pre ($2,900). Hopefully the photo does it justice—this is a gorgeous product with equally handsome remote (app control as well) and is available now. Inside is all discrete circuitry and DAC featuring Putzeys' custom design.
On the back are optical, SPDIF, USB and Ethernet jacks and Bluetooth is also included. Formats supported are PCM up to 32/384 and quad DSD. Users have a choice of filters, something I'm personally very fond of.
Back to the music: I'm not covering speakers, but Putzeys still wanted me to hear his newest creation, the Kii Audio Model Three (covered by Larry Greenhill here) featuring some innovative small drivers and modest size. The track they played had plenty of bass and I literally got up to look around the room for the subwoofer, which of course was not there. Fascinating.