Meet the Press—aka "Roast the Reviewers"
An editor's job isn't always light and easy, but not every moment during Saturday's hour-long panel (repeated on Sunday) was. Yours truly, who could only stay long enough to snap a few photos, listened closely as John Atkinson spoke about what he wants and does not want from his equipment reviewers. Pictured, left to right: Dave Clark and David Robinson,
Positive Feedback Online
; JA and Michael Fremer,
Stereophile
; Robert Harley, Paul Seydor, and Neil Gader,
The Absolute Sound
.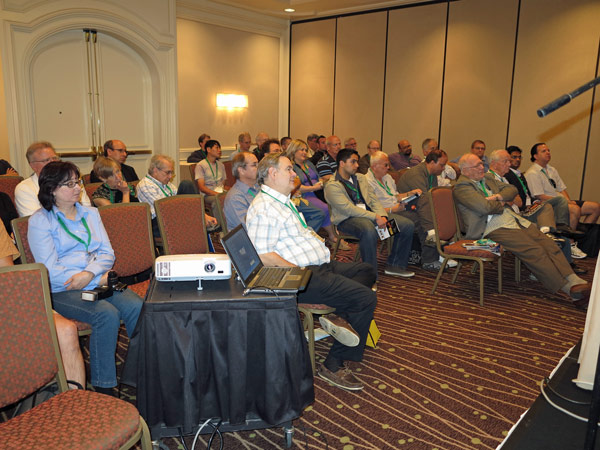 Robert E. Greene of The Absolute Sound (front row left) was also present at the Saturday's session, speaking from the floor, and took a podium seat on Sunday.