Luxman DA-06 USB/DSD DAC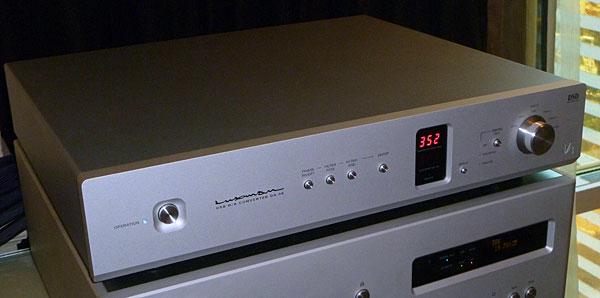 Philip O'Hanlon always provides some of the very best show demos, and this CES was no exception. As before, he had a suite atop the Mirage hotel, featuring Vivid loudspeakers and for purposes of this report, a new Luxman DAC. Music was provided by O'Hanlon's Mac Mini running Audio Nirvana and Pure Music and consisted largely of wonderful high-resolution rips of vinyl tracks.
The DA-06 will be available in May for $5,990 and can accept PCM up to 24/192 as well as DSD/DXD and 2xDSD. Digital inputs are upsampled and processed at 32/384 and there are USB, SPDIF, AES/EBU and Toslink inputs on the back.