Listening #160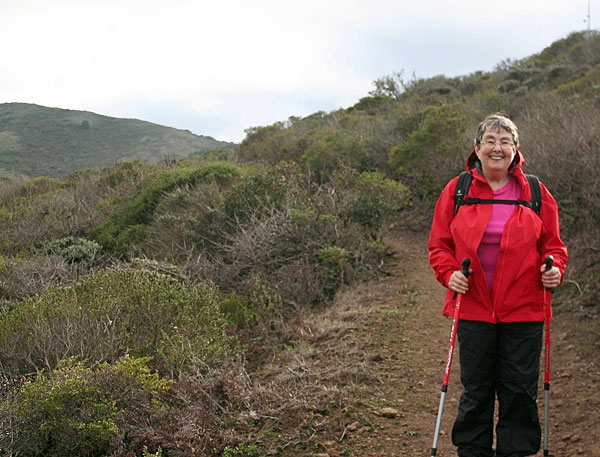 In November of 1990, my wife and I traveled to the UK for our honeymoon, much of which was spent in Scotland. But we also spent a few days in London, and it was during that time that I discovered, in the Bloomsbury district, one of the finest classical-music record stores in the world: a two-story shop on New Oxford Street called Caruso & Company. It didn't have quite as large a selection as Music Masters, on 43rd Street in New York, but it had something that that long-lamented store couldn't boast: clerks who were friendly, knowledgeable, and gregariously helpful.
It was during my first visit to Caruso & Company that the proprietor—a kindly if magisterial woman whom I took to be in her late 50s—approached me with an LP of Jacqueline Du Pré, Sir John Barbirolli, and the London Symphony Orchestra performing the Elgar Cello Concerto (EMI ASD 655). She waved it in my face and asked, "You do have this already, don't you?" In what must have seemed abject terror, I shook my head. "Right," she said. "I'll hold this for you at the counter. You are not to leave this store without this record." That LP, which cost £3.49—I know that only because I never removed the price sticker—remains one of my most prized possessions.
By 1996, when I next visited London, Caruso & Company had moved to a tattier address, and their LPs were almost all gone: They now stocked mostly CDs. (I bought only one, for £12.99: Vasari's recording of the Herbert Howells Requiem—which I'd heard on the car radio as I drove from the airport.) By the time of my next trip to London—I can't recall the year—the shop had vanished altogether.
Not to go all weepy, but the fact remains: Bricks-and-mortar shops such as Caruso & Company and Music Masters and even the record department at your local long-dead department store, are now nearly extinct. For jazz lovers, there remains the thoroughly recommendable Jazz Record Center, on W. 26th Street in New York—one of the few genre-specific bricks-and-mortar store I know of that continues to offer expert personal service (there are a few others, serving other genres and other parts of the world, footnote 1). But most LP collectors must now shop over the Internet and through the mail, buying records we can't see from people we don't know.
I've had fair luck on eBay. I've been burned only twice—both times as a seller, not a buyer—and on every occasion when I've purchased and received a record that I felt was below its advertised condition, the seller took it back and refunded my money without question. The trouble is, I've had to go that route with almost half of the LPs and 78s I've bought on eBay. There appear to be few people on eBay who have genuinely rare, high-quality records to offer, and those who do tend to offer them at fixed prices that are unrealistically high. (That many such titles remain for sale after years on eBay suggests that there are fewer record collectors in the House of Saud than previously assumed.) Otherwise and with relatively few exceptions, most of the records on eBay are from junk dealers who offer common LPs alongside other offerings, the latter usually including box lots of off-brand AAA batteries, Star Wars figurines, and Genuine Leather Jackets.
The alternative is to find a reputable online dealer, ideally with expertise in a single genre. I'm happy to say that, in recent years, I've found just such a source.
Spiral Classics, which deals in used classical LPs, is owned and operated by Sophia Singer, who works from her home in Loughborough, Leicestershire, in England (footnote 2). Singer started the business from scratch 23 years ago. In that time she has built an international customer base, and earned a reputation for fair dealing that has attracted a number of distinguished sellers. Before his death, in 2009, legendary Decca Records producer Christopher Raeburn entrusted to Singer the sale of his personal collection. "He was such a nice person," Singer recalls—"a delightful person. And I think that's one of the highlights of my time as a dealer, meeting him."
The Spiral Classics stock list, which chiefly comprises original UK pressings, is notable not only for its size but also for the painstaking detail reflected in its approach to grading records: Sophia Singer goes beyond the metric of M for mint, E for excellent, and VG for very good and actually counts the number of ticks and clicks on a given LP. Equally impressive is the level of personal service: The first time I ordered from Spiral Classics was in May 2013, when I knew I'd be visiting the UK within a month. At my request, Singer mailed my LPs direct to a friend in London; they arrived in time for my visit, thus saving me the cost of overseas shipping.
By the time I'd placed my most recent order with Spiral Classics—a beautiful, wide-band Decca stereo LP (footnote 3) from 1960 of Peter Pears and Benjamin Britten performing Schubert's Die schöne Müllerin—I began to wonder: Can such a business really serve the needs of those of us suffering from bricks-and-mortar withdrawal? Precisely how does one grade all those LPs? And how does a woman in the English Midlands thrive in a field of commerce dominated by men? I called Sophia Singer—who, as it happens, was also familiar with Caruso & Company—and she kindly consented to an interview, which I began with the first of those questions . . .
Sophia Singer: In Leicester, which is the nearest city to where I live, throughout my youth and until about 15 or 20 years ago there was a record store where you could get that kind of expertise: If you mentioned something, they knew which else to recommend. You just don't find that anymore, do you?
Art Dudley: No, you don't. From what you've seen, do you think it's possible someone could still offer that?
Singer: I think not. When I first started this business, I thought, "Wouldn't it be nice to have a shop—and meet people! Talk about music with them! Talk about records!" But I decided I ought to wait and see how business went. And, frankly, there's no way I would have survived if I'd had premises. I only managed to build the business up because I ran it from home.
I think I came into dealing in classical LPs from a totally different direction from most dealers: Most dealers seem to come into it starting as collectors. Now, I've never had the collector's instinct—which is probably just as well, because it means I can sell these records without regret!
I suppose where I come in is, I have an enormous appreciation based on sound quality. It's quite rare among women, which I think is very sad: There are very few women who take the time and trouble to build up an appreciation of really good sound quality.
And when I bought my most recent system for my front room—because I have a system for my office and another for my front room—I had to really struggle to find a dealer who believed that I wanted the best sound that I could afford. I remember the first chap, a really nice chap, kept bringing me things that weren't really the quality I was looking for. And I finally found somebody who actually listened to what I was saying, and who himself wanted to sell people systems that were as near as possible to what live music sounds like. And that's what I look for.
Dudley: That's what drives a lot of people, but it depends on what you're exposed to, I suppose. My daughter is lucky—or unlucky, perhaps—inasmuch as I've pressed upon her a love of LPs . . .
Singer: [laughs] I've always thought that my son's been fortunate! My partner says, "What other young man could discuss records with his mother?" [laughs] And hi-fi, and such. And my daughter? Well, now she's in her early 40s, now she's bought a Thorens, and she says, "Well, it's silly: Why should I buy CDs when you can give me records?"
Dudley: Prior to Spiral Classics, were you in a related field?
Singer: Absolutely not! I'd been off sick for 10 years. I'd been a social worker, and I spent a long time thinking, "Well, I can't get back to work—I want to run a little business." I had this illusion that running a record business was going to be something small. [laughs] I came to it because I had a good friend who ran a second-hand hi-fi shop, and he was always trying to convince his customers that they ought to buy a turntable as well as a CD player.
So, yes, I came into this because of a passion for vinyl, I suppose. I was in that shop one day, and a customer came in, and [the shopkeeper] was doing his usual thing of saying, "You know, vinyl sounds so much better, you really ought to buy a turntable as well," and the chap says, "What's the point? I listen to classical music. You can't buy classical music on LP anymore, so there's no point in buying a turntable." And then, a little while after that, somebody said to me that they were thinking of selling their record collection. And it was just . . . "Let's see if I can put the two sides of this together."
---
Footnote 1: I strongly recommend Crocojazz for jazz and La Dame Blanche for classical, both in Paris, and right across the street from each other, on Rue de la Montagne Sainte Geneviève. I've had the pleasure of visiting both with friend and
Stereophile
reader Jean Cocart, who also provided an expert tour of the neighboring church of Saint-Étienne-du-Mont.
Footnote 2: Spiral Classics, 52 Herbert Street, Loughborough, Leicestershire LE11 1NX, England, UK. Tel: (44) 1509-557-846. Web: www.spiralclassics.co.uk
Footnote 3: A "wide-band" LP is from Decca's earliest SXL series of stereo recordings, so called because the silver background strip on the label is wider than the ones on later Decca labels.