It's Time for the December Issue!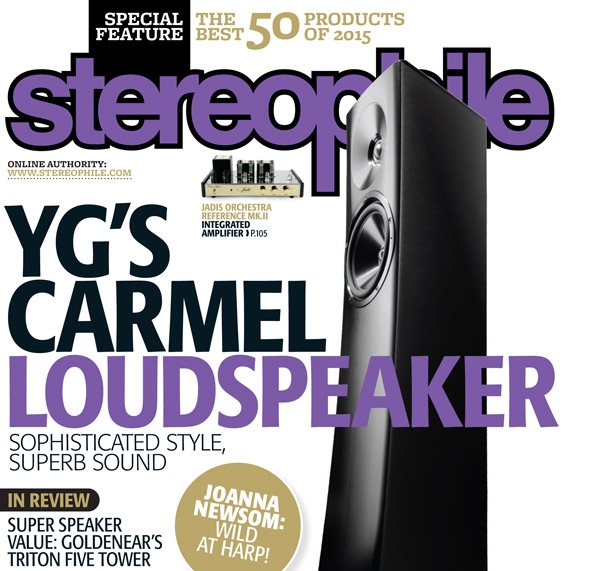 YG's cute Carmel 2 speaker is featured on the new issue's cover and is exhaustively reviewed by John Atkinson inside. But the meat in our 180-page December issue is our annual "Products of the Year," where the magazine's writers and editors vote for the products that impressed them the most in the past year. There are some surprises, not the least of which is the great showing made by some very affordable components.
But wait, there's more...
Art Dudley raves about Joanna Newsom's new album, while Robert BAird interview the rock harpist. Herb Reichert enthuses over the sound of GoldenEar's high-value Triton Five speaker and spends some personal-listening time with headphones from Audeze and AudioQuest. JA auditions the new Questyle hi-rez portable player, AD loves the sound of a new tubed integrated amplifier from Jadis,and Larry Greenhill is impressed by the sound of Mark Levinson's advanced No.585 integrated amplifier. And there's more. Much more!