Honoring Hector Berlioz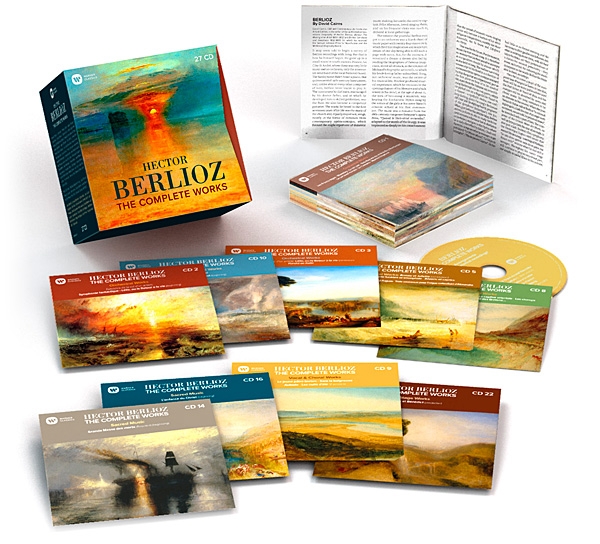 It's 150 years since that quintessential French Romantic, Louis-Hector Berlioz (1803–1869), left the planet. A near-contemporary of the equally romantic Chopin, Gounod, Schubert, Schumann, Mendelssohn, and Liszt, Berlioz shared with Meyerbeer (1791–1864) and Wagner (1813–1883) a propensity to express his passions and fantasies in music that sometimes unfolded slowly as it extended drama to extraordinary lengths.
In this sesquicentennial year filled with new and reissued Berlioz recordings, the indisputable champion is a new boxed set, Hector Berlioz: The Complete Works (27 CDs, Warner Classics 585940). With its five world-premiere recordings— most notably the surviving fragments of the unfinished opera La nonne sanglante—sometimes multiple versions of everything else, disc of historic acoustic recordings, including the first-ever recording of la Symphonie fantastique, conducted by Rhené-Baton and recorded in 1923, extensive commentary by Berlioz authority David Cairns, a chronology of Berlioz's life, and copious illustrations, its only shortcomings are the lack of texts and translations.
Perhaps the best way to examine this achievement is by comparing some of this box's versions of Berlioz's top hits with more recent recordings of the same works. Les nuits d'été is a wonderful song cycle best known to audiophiles through soprano Régine Crespin's lovely, sensually voiced analog recording with Ernest Ansermet and the Suisse Romande Orchestra (CD, Decca 000710802). Mezzo-soprano Stéphanie D'Oustrac and Pascal Jourdan may have a unique recording of Berlioz's original version of the cycle for voice and piano on their new recital disc, Sirènes (24/96 download, Harmonia Mundi HMM 902621), but neither she nor Crespin can hold a candle to one of the two recordings of the cycle included in Warner's new box: mezzo-soprano Janet Baker's 1967 masterwork with Sir John Barbirolli and the New Philharmonia Orchestra. (The other recording, from 1989, is of the rarely heard version for different voices, conducted by John Eliot Gardiner.)
Where Crespin is wispy and d'Oustrac is soft and intimate, Baker takes us to far deeper levels. The English mezzo's transcendent embrace of paradise in "Le spectre de la rose," and her miraculous conclusion, are unforgettable. In addition, her depth of feeling at the start of the lament "Sur les lagunes," the beauty of her high notes at the start of "Absence," and the way she touches the heart in "Au cimetière" can tear you apart. Her elation in the final song, "Lîle inconnue," makes her performance mandatory listening. Baker's diction, surprisingly, is clearer than d'Oustrac's, and her pronunciation harks back to the unrepressed nasality of earlier French experts, including Pierre Bernac and Charles Panzéra.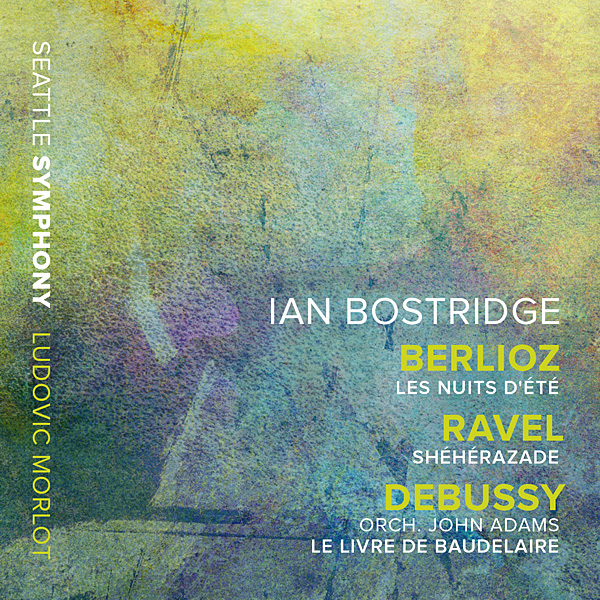 For those who prefer a male voice, I'd skip the new version from the overfastidious (I'm being polite) tenor Ian Bostridge with the Seattle Symphony under Ludovic Morlot (24/96 download, Seattle Symphony SSM1021) in favor of the sensitive, fine-voiced baritone Stéphane Degout's new recording, paired with Harold in Italy, from period-instrument ensemble Les Siècles under Franáois-Xavier Roth (24/44.1, Harmonia Mundi HMM 902634).
Speaking of Harold, while Roth's light, quintessentially French version may be essential for its "authentic" period-instrument textures, the Warner box's monumentally dramatic, big-boned, 1976 recording by Leonard Bernstein and the National Orchestra of France is so exciting that it begs the question, "Which approach would Berlioz ultimately have preferred?" Roth may nail the work's colors to perfection, but you'll never doze off with Bernstein, many of whose phrases bear portents of major tragedy.
Uh-oh—I think I've just let the cat out of the bag. When I first heard Berlioz's sprawling dramatic symphony, Roméo et Juliette, at the San Francisco Symphony some 35 years ago, I was bored to tears. When Berlioz's prolonged outpourings of passion seize you, they seize you; when they don't, it's hard to escape the feeling that he makes too much of a major megillah over everything great and small.
Not so with Michael Tilson Thomas, a longtime Berlioz champion, whose recently released recording of R&J with the same orchestra stars mezzo Sasha Cooke, tenor Nicholas Phan, and bass-baritone Luca Pisaroni (2 SACD/CDs, 24/192 download, San Francisco Symphony 0074). Though I dozed off during The Capulets' Garden—Love Scene, which Berlioz proclaimed his favorite music, there's much to recommend here, including Cooke's depth of feeling and vocal beauty. Still, I'd never be without the magnificence of soprano Jessye Norman in her prime, who joins the excellent John Aler and Simon Estes on the Warner box's 1986 recording with Riccardo Muti and the Philadelphia Orchestra.
For everyone's favorite, Symphonie fantastique, Warner went with Jean Martinon's excellent effort with the ORTF National Orchestra, (remastered 1989), but you also must hear the new, quirky version performed by pianists Jean-Franáois Heisser and Marie-Josèphe Jude on a single piano with two keyboards constructed by Pleyel (24/44.1, Harmonia Mundi HMM 902503). No questioning, however—only equal choices—of Warner's pick for Berlioz's opera Les Troyens: They score major with John Nelson and the Strasbourg Philharmonic's recent, award-winning account with Joyce DiDonato and some of today's finest French vocal exponents.
Hector Berlioz: The Complete Works is an essential addition for all lovers of classical music.