Greenhaus Events at Pitch Perfect Audio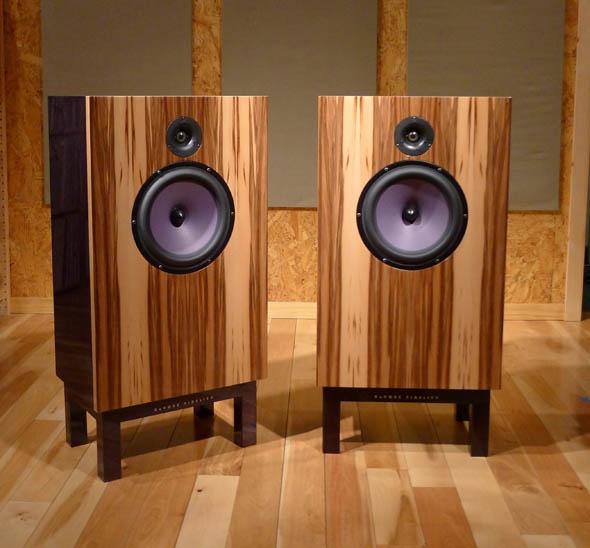 Sunday, January 15, 5–9pm and Monday, January 16, 6–9pm: As a way to recuperate from the madness of the Consumer Electronics Show and with a hat tip to Devore Fidelity's popular Monkeyhaus listening parties, Pitch Perfect Audio (300 Brannan Street, Suite 209, San Francisco) will host their first "Greenhaus" events.
Jonathan Halpern of Tone Imports, John DeVore of DeVore Fidelity, and Anthony Abbate of Box Furniture Co. will be on hand to present their gear, play records, answer questions, and pour drinks.
On Sunday, a range of DeVore Fidelity loudspeakers, including the Orangutan O/96 (pictured above), will be partnered with Well Tempered turntables, EMT cartridges, AcousticPlan digital components, and amplification from LM Audio, Leben, and Shindo.
On Monday, LM Audio's 755 field-coil loudspeakers will be highlighted.
Pitch Perfect Audio's Matt Rotunda says:
Hang out with other like-minded folks for a bit and unwind after a long weekend. What better ways to kick off a new work week (and new year)? Music, food, drink, good company, and a relaxed vibe will be had by all. Perhaps a smidge of debauchery, as well.
Space is limited. RSVP: info@pitchperfectaudio.com. For more info, visit Pitch Perfect Audio.