Giant Step Arts: a Visionary Jazz Concept
Early in 2019, three jazz CDs appeared on a new record label. They were Jason Palmer's
Rhyme and Reason
, Johnathan Blake's
Trion
(both double CDs), and Eric Alexander's
Leap of Faith
. The label was Giant Step Arts.
Given that hundreds of jazz records—many of them good— are released every month, and that new jazz labels pop up all the time, is the release of three new albums really news?
Giant Step Arts is news. For starters, it is radically more than a record label. The story begins with Jimmy Katz.
You may not know his name, but if you're any kind of jazz fan, his photographs are part of the imagery in your mind's eye when you think about the music. Katz has documented more than 550 recording sessions and shot more than 180 magazine covers. Many of his portraits are iconic: Inscrutable Ornette Coleman. Magisterial Sonny Rollins in front of the Williamsburg Bridge. Tony Bennett, serene as the prince he is.
Katz is the first-call photographer of jazz, but in the second decade of the new millennium his name began to be listed on jazz CDs as engineer. Many people, myself included, first assumed it was a different Jimmy Katz. But Katz had become a self-taught engineer, specializing in live recordings.
Jazz audiophiles have long confronted a dilemma. Most of their favorite albums are live recordings because, at their best, live albums capture the raw truth—the juice. Think of Bill Evans's Sunday at the Village Vanguard. The audience chatter and the clinking glasses are fleeting, random events in time, preserved for eternity along with the music. But sonically, jazz audiophiles' favorite albums are studio recordings because, at their best, they have the resolution. Think of almost any ECM album recorded at Rainbow Studio in Oslo by founder Manfred Eicher and the great engineer Jan Erik Kongshaug.
Katz's recordings give you both. Speaking of juice, take Bop Juice: Live at Smalls, by Ralph Lalama, recorded at the cramped, cultish Greenwich Village jazz dive and released on the SmallsLIVE label in 2012. It makes you sweat. Katz jams you into the crowd. You are there, on the night. But you also hear, with startling clarity, Lalama's tenor saxophone, squalling and blasting about seven feet in front of you. In January 2018, when Katz announced the founding of Giant Step Arts, a new 501(c)(3) nonprofit organization, he said that GSA would seek out artists on the leading edges of jazz and offer them support free of commercial pressures. The support would include presenting a series of live performances of artists' premieres; compensating the artists well; preserving the concerts on CDs with production, engineering, and photography by Katz; providing the leader of each session with 800 CDs and files for 24-bit/96kHz downloads to sell directly; allowing the artists to own the master recordings; providing photos and videos (by Katz) for promotional use; and setting up PR support through respected media firm Braithwaite & Katz (no relation). It was an unprecedented concept (footnote 1).
"In the United States, there is inadequate support for the arts," Katz told me during an interview in New York. "I've had this idea for many years but could not implement it until I found a group of donors who believed in me. GSA has very low overhead. We have a small team with a unique set of skills.
I do the recording and the photography. Dave Darlington does the mixing and mastering. My wife, Dena, does the design and layout and website. Ann Braithwaite does the PR. We are very efficient. Unlike most nonprofits, we put most of the money I raise into the hands of the artists."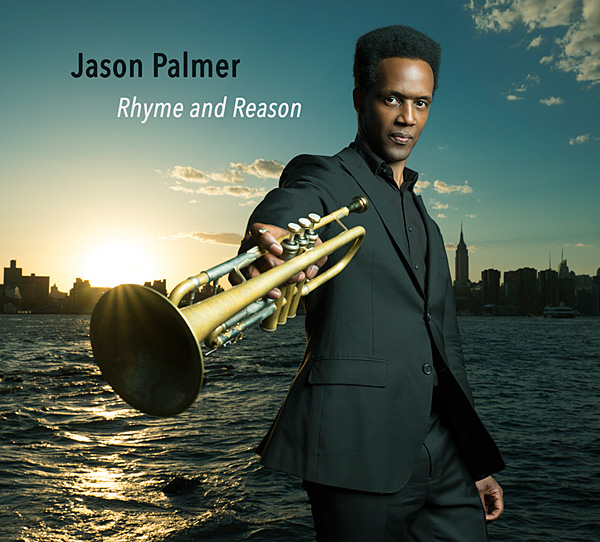 Jason Palmer's Rhyme and Reason is more than 100 minutes of relentless, hell-bent creativity. Palmer and his trumpet work in quick bursts and slashes. He builds fierce tension and releases it unpredictably. Tracks run to 16 and 17 minutes. Solos are long but keep arriving at breakthroughs. Mark Turner, a major tenor saxophonist, may never before have played on record with this combination of abandon and concentration. Drummer Kendrick Scott, with his spikes and surges, continuously jars the ensemble into changing course. Bassist Matt Brewer is also a badass; Palmer gives him space for his own dramatic solo ceremonies, as in "Mark's Place."
Trion is Johnathan Blake's third album as a leader. His collaborators are Chris Potter, a world-class reed player, and bassist Linda May Han Oh, about whom there is buzz on the street. Trion hits you right in the face. In its volatile, chord-less environment, three players are set free to spill their guts.
"Synchronicity 1," a Police song, seems an improbable choice, but Potter uses Sting's infectious ditty as a launch pad for a 17-minute dissertation on the limitless possibilities of variations on a theme.
Blake represents a new generation that has taken jazz drumming to previously unknown levels of aggression, generating so much percussive information that he redefines the relationship between a drummer and a band. Yet he is too musical to domineer. Blake's kind of jazz is not for the faint of heart. It offers no opportunities for the listener to relax, not even in "Relaxin' at Camarillo." The trio briefly plays it straight, then Potter, Oh, and Blake, in turn, incinerate Charlie Parker's classic C-major blues.
Tenor saxophonist Eric Alexander is a surprising choice for GSA. He is a respected member of the hardbop mainstream, with more than 40 albums as leader. In an interview conducted (hands-free) while he was driving home from his teaching gig at Rutgers University, he said, "Jimmy has been egging me on, goading me to do a project like this for a while now. I would go, 'Yeah, yeah.' But I finally acquiesced because I realized that it might be a way to move me off my current plateau. It's not like playing more 'outside' was new to me. Plus, I was going through a time in my life when it felt natural to play with more . . . turbulence."
---
Footnote 1: To contribute to Giant Step Arts, visit
here
.