Evolution Home Theater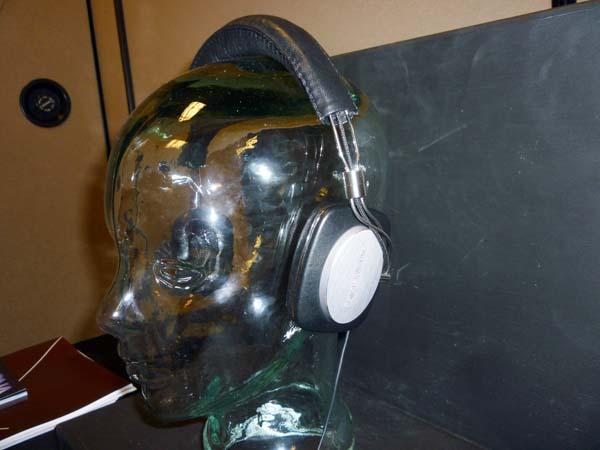 Evolution Home Theater
is an Atlanta-based dealer carrying products from B&W, Pioneer, Marantz, Pro-Ject, Arcam, Sony, Musical Fidelity, Definitive Technology, and Sonus Faber, among others.
While in the Evolution Home Theater room, I enjoyed speaking with Andy Ritz, whose Ritz Interiors offers a wide selection of solutions for room treatments, specializing in whole-room custom treatments but also happy to provide single panels for smaller jobs, each project available with customizable fabrics and designs for "a true theater look and feel."
I also enjoyed chatting with B&W's Eric Joy, who told me that the company's new P5 headphones (seen here) have been a great success. Indeed, I've even started seeing people in NYC sporting the good-looking headphones. At just $299, the P5 might offer the discerning music lover a fine alternative to Monster's Beats by Dr. Dre headphones.
I sat down and listened to a system made of the P5, along with a suite of Musical Fidelity V-Series components—V-CAN headphone amp, V-DAC, and V-Link asynchronous 24/96 USB to S/PDIF converter—tied to one another and to an Apple iBook G4 by AudioQuest cables. There was nothing muddy about Muddy Waters singing "You Can't Lose What You Ain't Never Had." (So true.) The sound was perhaps a little laidback, smooth, and seductive, with a good sense of air around Muddy's voice, a weighty, well-defined bass, and great tone to the guitar.