Esoteric Grandioso D1 Monoblock DAC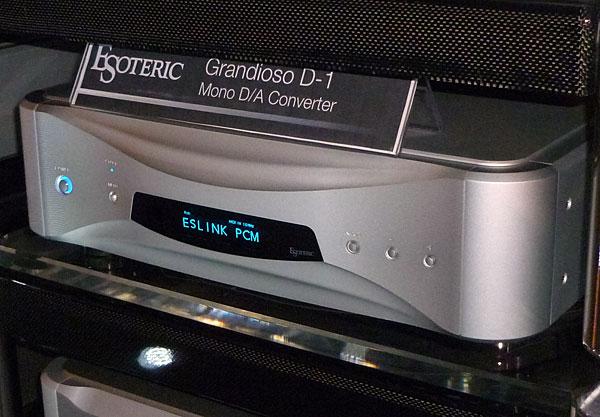 Yes, DACs can be bought as monoblocks just like amps. The D1 retails for $22k each (so that's $44k for a stereo pair) and includes Esoteric's proprietary ES-LINK4 connection allowing DSD transfer from the companion P1 transport as well as 48/352.8 PCM, both via an HDMI cable.
Both the P1 and its D1a can be connected by a BNC cable for clock sync, and the company says that the D1 employs a 36bit digital to analog processing algorithm for PCM. In addition to accepting the P1 signal via HDMI, the D1 has six more inputs including USB, AES/EBU, SPDIF (x2), optical and i.LINK.