A Beautiful Friendship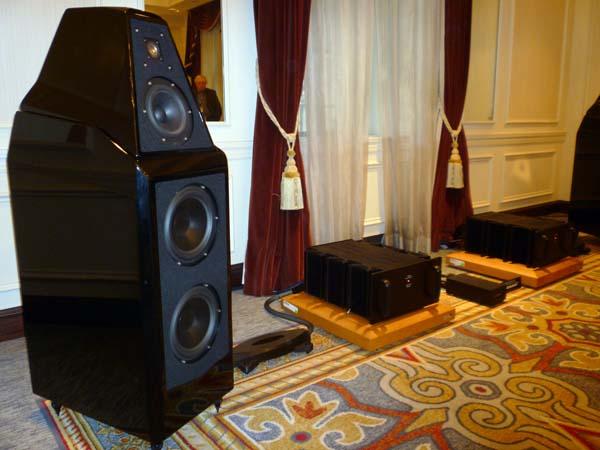 A second Innovative Audio room held a system made of Wilson Audio's Sasha W/P loudspeakers ($27,900/pair); Lamm M1.2 Reference hybrid monoblocks ($24, 190/pair); VTL TL-7.5 Series III Reference preamplifier ($20,000) and TP-6.5 Signature phono preamp ($10,500 with moving-coil step-up transformer); Spiral Groove SG2 turntable ($21,000, with Centroid tonearm) and Lyra Kleos MC cartridge ($3000); Transparent cables, power conditioning, and AC cords; and Finite Element Pagode racks and supports.
VTL's Luke Manley cued up Nat King Cole's "A Beautiful Friendship," which has become one of my favorite demo tracks, and, while this system may have lacked some of the scale, soundstage depth, and eerily quiet backgrounds of the larger Innovative system, it was just as enjoyable, with a super stable stage, well-focused imaging, tuneful bass, detailed highs, and rich tone color. Loved it.
For more on this excellent system, see Ariel Bitran's earlier post.