Afro-Funk Rediscovered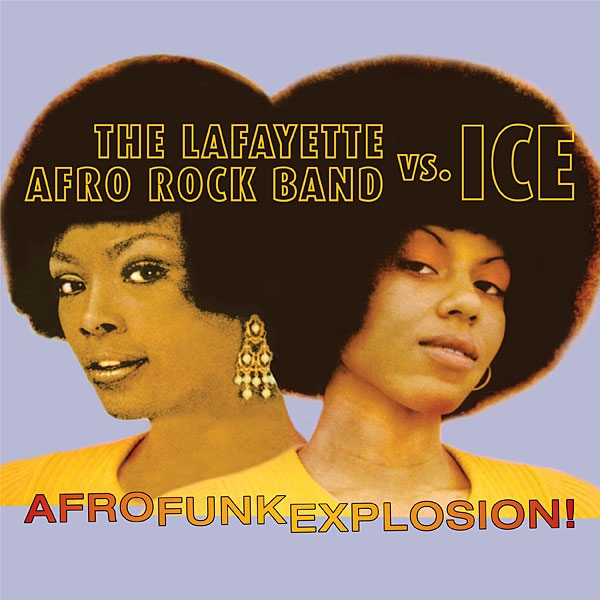 To a certain breed of music collector, the longer the tale, the fewer records sold, the greater the hunger and given the twisted saga of Ice or the Lafayette Afro-Rock band, it's no wonder they have over the years been the object of fevered funk/soul music crate diggers everywhere. Originally from Long Island, NY and led by singer Bobby Boyd, the septet, then called the Bobby Boyd Congress, moved to Paris in 1971 and recorded under several names, including Ice and Krispie and Co.. Late in their career, they also recorded with jazz pianist Mal Waldron and bluesman Sunnyland Slim before breaking up in 1978. The band's pair of albums,
Soul Makossa
(named for Manu Dibango's hit and released domestically on Soul Makossa label) and
Malik,
(Released domestically on Makossa International), both recorded under the Afro-Rock moniker, have always been impossible to find on this side of the Atlantic, and the band's most famous singles, "Hihache" (1974) and "Darkest Light," (1975) have become sample mines, bits of them having been added to tunes by Amy Winehouse, Jay-Z, Public Enemy, De La Soul and A Tribe Called Quest among others. Their horn heavy instrumental breaks are among the most famous in the entire varied and often arcane '70s funk and soul canon.
Now in a belated example of what used to happen practically every day when digital technology first appeared, the band's two albums, plus the material they recorded as Ice, have been remastered and reissued digitally for the first time in the U.S. by Manifesto Records as the 2 CD set, The Lafayette Afro Rock Band vs ICE, AfroFunk Explosion!. Remastered by Bill Inglot and Dave Schultz from sources that are not listed on the package, this reissue trails previous CD reissues in France and the UK by nearly 20 years. Though the sound is generally good, I emailed Manifesto owner Dan Perloff about the sources for this reissue.
"Bill remastered from a variety of sources. We had all of the master tapes for the Ice material and various source materials for the Lafayette Afro Rock Band and used whatever was the best source that we could obtain."
While the two albums have been re-pressed on vinyl in the U.S. several times (1976, 1993, 2007) since their initial release, this is the first easily obtainable release since they first came out. The liner notes here, which try to untangle the band's hopelessly mangled story, were adapted from those found in the 1999 UK CD reissue on the Strut label.
While American musical ex-pats moving to Europe is not so uncommon for jazz players—Ben Webster and Dexter Gordon, for example, both spent time in Europe in the 1960s—the idea of an entire funk group departing for the old world was fairly novel even then. Happily this reissue, resurrects in sharp, clear sound, one of the few '70s funk/soul holy grails that's actually worth digging for.