Walking Toward the Pool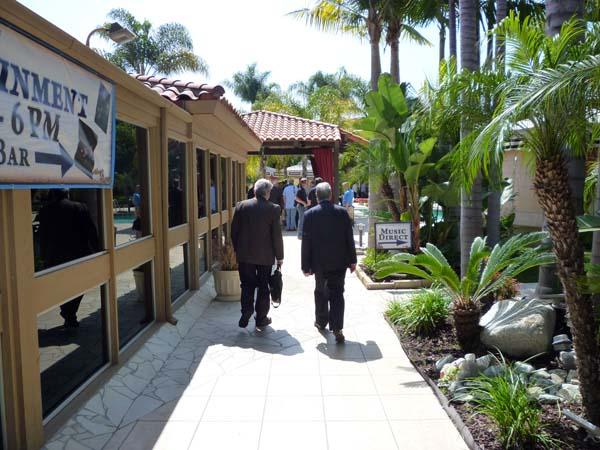 There's live entertainment from noon to 6pm, daily, at the poolside bar. Isn't that great? Shouldn't every hi-fi show be set around a pool?
Here we see two old pals, Stereophile's John Atkinson (left) and Scull Communications' Jonathan Scull, walking toward the pool for the ceremonial ribbon cutting.