Verve Gets Vital
Back when the vinyl resurgence was only a gleam in Michael Fremer's eye, most major record labels just couldn't be bothered with the LP. Fans of such masterpieces as
Relaxin' with the Miles Davis Quintet
, John Coltrane's
Blue Train
, and Charles Mingus's
Blues & Roots
had to make do with poor-quality vinyl reissues from small EU-based labels. Sure, there were—and continue to be—audiophile-quality reissues from such companies as Analogue Productions and Speakers Corner, but they often came at a premium price, and a great many classic jazz titles remained unavailable as new, high-quality LPs.
Now the majors have stepped up. Blue Note (Universal Music Group) currently offers at least five different vinyl-reissue series, Columbia (Sony/Legacy) seems intent on reissuing Miles Davis's catalog into the next millennium, and Craft Recordings (Concord) has released fabulous box sets by Thelonious Monk and Coltrane. Earlier this year, Verve Records (UMG) announced Vital Vinyl, reissuing titles from the hallowed Verve and Impulse! catalogs.
Pressed on 180gm vinyl at GZ Vinyl in the Czech Republic, the 40 LPs that comprise the Vital Vinyl series were cut from 24-bit/192kHz files mastered by UMG's Kevin Reeves from the original session tapes. Reeves' mastering chain includes a vintage Studer A820 tape machine and he monitors his work on Bowers & Wilkins 802 Diamond loudspeakers driven by Classé amps. Lacquers were cut by Ian Selchik and Kevin Bartley using Capitol's Neumann VMS70 cutting lathes.
Vital Vinyl's first wave of LP reissues, released on February 22, include Billie Holiday's Songs for Distingué Lovers and Body and Soul, Coleman Hawkins Encounters Ben Webster, Jimmy Smith's The Cat, and Stan Getz & Bill Evans. Subsequent releases in the Vital Vinyl series, all of which will be available by the time you read this, include Roy Haynes's Out of the Afternoon, Oliver Nelson's The Blues and the Abstract Truth, Sonny Rollins's On Impulse!, and Charles Mingus's The Black Saint and the Sinner Lady, all priced between $17.67–$29.99 per disc.
All of the six reissues I received were dead quiet except one (The Cat); all were free from warps and pre-echo, and most were supplied with high-density polyethylene-lined paper sleeves. Some standouts:
Coleman Hawkins Encounters Ben Webster
This 1957 date finds the two tenor masters chilling in a set of relaxed swing. Here's one thing this record shares with all the other Verve Vitals: absolute clarity. Clearer than the originals? Possibly. Apparently an experienced mastering engineer can exploit the advantages of digital masters while ameliorating their disadvantages. Throughout this stereo set of mostly comfy standards, the tenor giants' horns are front and center with breathiness, creaminess, and air to the fore and a roomy low end below.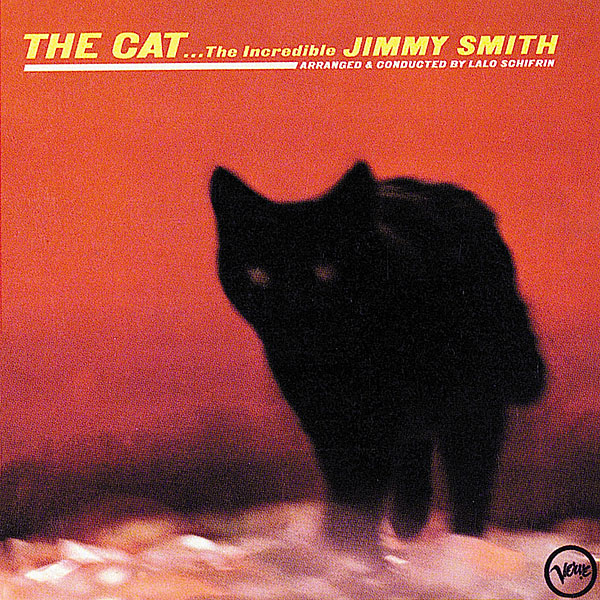 The Cat
More a vehicle for conductor/arranger Lalo Schifrin than a showcase for Hammond B-3 master Jimmy Smith, this 1964 album recalls Schifrin's great soundtracks for the film Bullitt and the television series Mannix. Like those thrillers, The Cat is served piping hot, with giant brass-shout choruses and a nimble rhythm section, plus a generous helping of concert-hall acoustics. Engineered by Rudy Van Gelder and produced by Creed Taylor, this stereo spectacular is a mite forward, but its upper frequency air is delightful.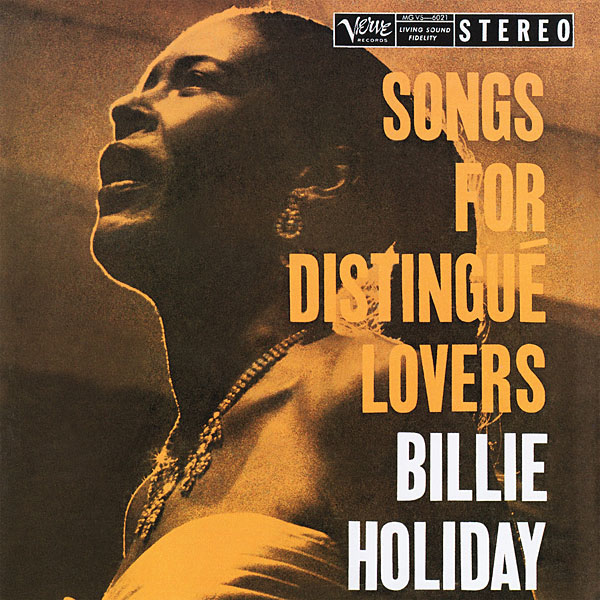 Songs for Distingué Lovers, Body and Soul
Sessions for both of these Norman Granz-produced albums took place in 1957, just two years before the singer's death—and while these recordings testify to Holiday's disintegrating health, they also show her remarkable artistry and sense of humor. With performances by Harry Edison, Ben Webster, Jimmy Rowles, Barney Kessel, Red Mitchell, and Alvin Stoller, these are sublime examples of Holiday's aging brilliance. Though taken from the same series of sessions, Songs for Distingué Lovers sounds mildly recessed, while Body and Soul is more amply fleshed out, with a larger soundstage. Both mono releases are clean, dynamic, and intimate.
Stan Getz & Bill Evans
Recorded in 1964, this is a great set, both players blowing off steam in wonderful performances highlighted by the explosive rolling and tumbling of drummer Elvin Jones. Richard Davis and Ron Carter's basses are well recorded, though more felt than heard. Another crystal-clear disc with a big sweet spot.
The original Verve releases in my collection are meatier than the Verve Vitals, the music presented with greater ease, but they lacked the new records' upper-frequency extension, resolution, and first-row presence.
"Vinyl consumers want the purest analog sound possible," mastering engineer Kevin Reeves told me by phone. "We try not to color things very much. The original Verve tapes sound so great, there's not a lot I can take credit for. Most of what you're hearing is the sound of those glorious analog reels."